More than clicks: Looking at the new key ad metrics
As the industry stares down a new cookieless age, how can agencies and their clients really understand how their ads are performing?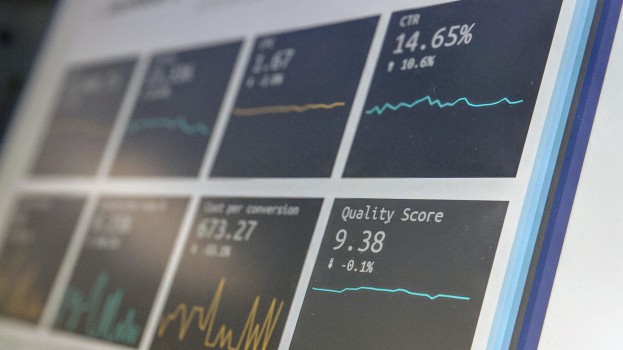 Marketers are looking for metrics that matter.
For many, page views, link clicks and unique visitors aren't cutting it anymore. They believe that a metric is meaningful when it provides insights that allow them to take some action. However, the metrics currently used in the industry measure volume, rather than consumption or comprehension of content.
Gautham Pingali, head of performance at Mindshare, says defining the marketing metrics that matter has been a debate since well before the digital days – back to the value of GRPs to CPPs (cost per rating point), to sponsorships and more.
"Today, in a world with more than enough data points and metrics, it is critical to identify which of these metrics correlate the best to a business outcome and a vital consumer behaviour marker," Pingali says.
He points to website engagements as an example. "Does overall time spent matter more than a user spending time engaging with a lead form or calculator on the same page? The former might matter for businesses and brands that want to educate their users, but the latter might matter for businesses that want to create a deeper connection with the user."
Pingali adds that it's not just about picking the right metric, it is also about questioning the absolute value of the metric by how it is defined and the value it creates for the business.
Sonia Carreno, president of the Internet Advertising Bureau of Canada, says that creative effectiveness is something that has been "left out of the media attribution equation for too long."
"Transactional metrics are an important element of the measurement equation because they establish a baseline for the supply chain from which to build a currency. The evolved view on measurement to include engagement and content consumption is a welcome layer of sophistication that addresses some historical blind spots."
The adage "you can bring a horse to water, but not make it drink" has rung true for this industry since the inception of impressions, says Carreno. While advertisers continue to develop attribution models to sort out optimal channel strategies, deeper consideration towards engagement and comprehension of content will serve as a key, measurable quantitative score across each channel and segment.
Tracey Johnson, managing director of iProspect Canada, says it is up to both the agencies and marketers to establish a framework that unifies KPIs, such as the resurgence of marketing mix modelling.
"Data is a reflection of human behaviour and should not be looked at in isolation," Johnson says.
Premium content that creates a halo effect around creative executions could offer significant boosts in ad effectiveness as well. The number of clicks, the click-through rate, the volume of advertising impressions delivered and – most importantly for many campaigns – the conversions generated are the performance indicators most used by online advertising managers.
As Frank Maguire, VP of insights and strategy at Sharethrough, says, the impact of advertising campaigns is much more complex, and the human emotions generated by advertising cannot be summed up by a single click on an advertising banner.
"In environments where third-party cookies are limited – such as Firefox and Safari today and perhaps Chrome in the future – the ability to track conversions and tie them back to ad impressions or clicks is limited," Maguire says. "As a result, qualitative performance indicators are gaining momentum as changing browsing habits render quantitative data less accurate."
As a result, Maguire says, advertisers will need to introduce new measurement methods, specifically when it comes to how people view, understand, and interact with ads.
No longer being able to rely on quantitative data to do so, more and more specialists are using surveys or studies, specifically ones focused on both ad awareness, but also if people understood the ad. Sharethrough has done studies on how context impacts ad understanding, while YouTube's Brand Lift studies allow advertisers to measure the impact of video campaigns based on consumer perceptions.
Content delivery platforms such as TikTok have also been working to develop indicators to assess the quality of the message's understanding. Facebook also allows advertisers to launch campaigns aimed at measuring brand recognition. New technological tools also help paint a more accurate picture, such as determining the position of the device on which the ad was viewed. Advertisers are also returning to more of the methods used in offline advertising, such as market-based A/B testing, to assess the incremental results their online advertising campaigns generate.
While quantitative performance indicators, such as reach and number of impressions or clicks, are not going away entirely, advertisers will need to introduce innovative new methods to measure their advertising campaigns. Specifically, they need to measure how humans view, understand, and interact with their advertisements.
According to Chris Williams of Arima Data, the future of ad metrics is about aligning the cadence of evaluation data with the operational team meeting that includes the very people who can and will use the data to make changes to campaigns.
"The metrics that matter are the ones that are widely used throughout the marketers' ecosystem, both analog and digital, like return on ad spend (ROA) – over time. Gathering better marketing metrics is useless if the business doesn't have am operational base to use them."