Articles Tagged 'Cossette Vancouver'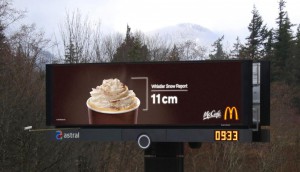 Spotted! McDonald's billboard Snow Report
The QSR is bringing attention to its hot beverages through a real-time snowfall data board on Highway 99, targeting skiers as they approach Whistler.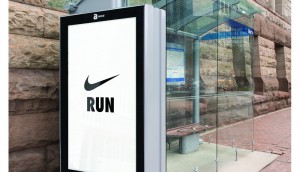 LG2, Cossette win Carte Blanche
An ad encouraging transit goers to run and a sign that changes drink reccos with the temperature took top prizes at this year's edition of Astral OOH's competition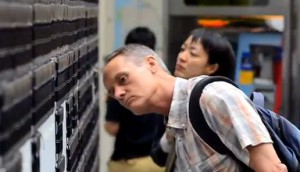 Spotted! Royal Roads lends a pen
The University launched its rebrand with an interactive wall in Vancouver, which exposed its new tagline as passersby took the pens.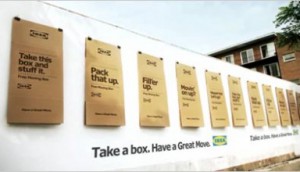 Canada picks up 30 shortlist mentions
Canada brought in eight Media shortlist mentions among a roster of Mobile, Press and Outdoor nominations that has Leo Burnett in the lead with six chances at Lions.