Articles Tagged 'Wrigley Canada'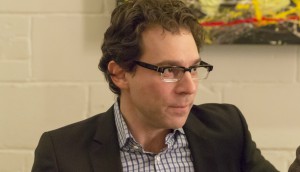 MiC Roundtable: Shifting ad dollars to retailers
Speaking at a recent MiC roundtable dinner, Wrigley's Dan Alvo explains how online ad spend will change and, in turn, shape consumer behaviour.
MiC Rountable: Mass vs. efficiency, traditional vs. digital
For our next industry discussion, marketers and media agency experts gather to talk about where investment is going.
Spotted! Skittles' no-cash vending machine
The Wrigley Canada brand wanted Torontonians to know that on Friday the 13th, an unexplained streetside vending machine was indeed a good omen.