Tablets 'set to take off' in Canada: survey
A new Ipsos Reid study indicates the popularity of tablets is set to skyrocket, while smartphone growth may be levelling out.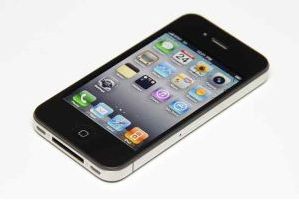 A new survey from Ipsos Reid shows that tablet market penetration has doubled in Canada between January and August this year, from 3% to 6%, outpacing e-reader growth (75%) and smartphone growth (30%).
Admitting that tablet ownership is still proportionally small, the sales figures for the first half of this year indicates the technology is on the precipice of "rapid growth," says Ipsos SVP Mary Barbour in a statement.
"With tablet growth rates now leading those of smartphones, the sales potential of the tablet in Canada is set to take off," she says. "We know that the tablet fulfills an entertainment need, and in many cases is replacing some laptop use. We expect tablets to be among the hottest items for the upcoming holiday season."
The survey also revealed the changing demographics of tablet adoption. While early adopters were mainly over 35 years old, adoption in the 18- to 34-year-old demographic has increased 106% since January, a trend Ipsos attributes to a greater number of devices available at lower prices.
The survey also showed continued smartphone market growth, but at a more modest pace than still-novel tablets. Smartphone market penetration increased 7% from January to August to 30% of the Canadian market. The slower growth of smartphone penetration is likely partially due to market saturation, but also to the fact that most Canadians are locked into long-term contracts, Barbour explained.
She also notes that Canadians' inability to switch to a smartphone due to their contractual obligations may create more opportunity for tablet growth, as people choose to buy a tablet instead of upgrading to a smartphone.
The results of the Ipsos Reid's Mobil-ology Study of Smartphone, Tablet & eReader Users in Canada were based on two online surveys of 50,000 and 46,000 conducted in January 2011 and August 2011, respectively.
From Playback Daily