Wendy's instills poutine pride
The QSR is now offering poutine on its menu and is campaigning for it to become the official national dish.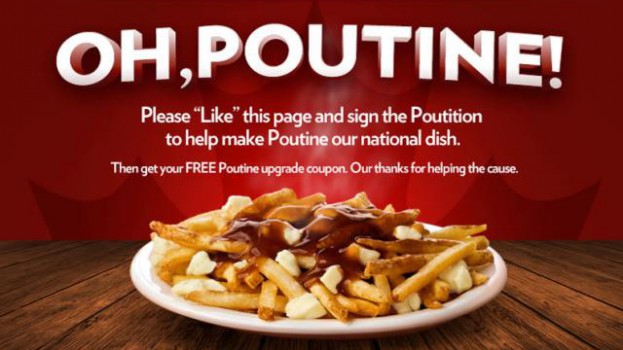 There's national pride, and then there's poutine pride.
In Canada, the cheese-curd-dripping-with-gravy meal is an institution. So to mark the launch of its new poutine meal, Wendy's has  begun a "poutition" to have the country's delicacy be given the official title of Canada's national dish.
Starting this week and continuing until July 1 (Canada Day), the restaurant is asking Canadians from coast to coast to participate in the poutine petition through its Facebook app. Wendy's is hopeful that it will receive 100,000 signatures to take to Parliament for consideration on Canada's anniversary.
An ad campaign to support the arrival of the new menu item and to drive people to the app includes TV and radio spots, as well as online and out-of-home ads placed by M2 Universal. Creative for the campaign and app was handled by MacLaren McCann.
A minute-long video was also created and placed on YouTube, asking viewers to "sharpen thy forks" and "rally thy stomachs," and directing them to visit Poutition.ca or the Wendy's Facebook page to have their vote count.
The restaurant wanted the campaign for the launch to be simple and social in nature, Dave Stubbs, VP, group CD, MacLaren McCann, tells MiC, adding that using a Facebook app and having users click on a single button to have their vote included, allowed the agency to hit both brief objectives on the head.
"We'd seen people talk about and refer to it as this national dish, but nothing was actually official," he says."It's a classic Quebecois dish, it has symbolic significance with Canadians. We wanted to connect with as many people as we could and get the message [of the petition] to spread fast, and Facebook made the most sense."