Couch critics: Daytime TV
Eon Sinclair of Bedouin Soundclash reviews the first day of new shows from Jeff Probst, Ricki Lake and Katie Couric.
There are numerous new shows dotting the network schedules this fall, but which ones will people actually watch? To help you figure that out, MiC has enlisted a group of bloggers to rundown the new shows and give their take on whether or not they'll last the season and beyond.
Yesterday saw the launch of three new talk shows on the daytime schedule. Eon Sinclair, founding member and bassist of Bedouin Soundclash, co-owner of Pirates Blend Records, and DJ's under the name The Soul Proprietor. He has travelled the world and has watched copious amounts of TV internationally.

For many of us, Monday is the beginning of the week. For three familiar faces, however, yesterday also marked the beginning of a new chapter in each career. With Jeff Probst (Survivor), Ricki Lake (Ricki Lake Show) and Katie Couric (The Today Show, CBS Evening News) all kicking off new daytime talk shows, I was intrigued to see which debut would make a lasting impression.
Coming in as the only male-hosted affair of the three, Jeff Probst's entrance to the world of daytime talk was consumed with positivity. The Jeff Probst Show, airing on Global at 2 p.m. is all about "Saying 'I'm all in'" which means throwing everything in your power into making a positive and immediate change in your life. After a brief biographical intro (we learn Probst is married to wife Lisa who is a talent coordinator for the show, and with whom he fathers two kids in a blended family), a forever grinning Probst settled into a set that leans more toward Anderson than Ellen with it's large environmental backdrop and individual chair layout.
The show has three features that all explore variations on the theme for the day; "Saying 'I'm All In'" introduces guests that are taking life by the reigns and making a difference; "Guys On A Couch" has the host selecting two male audience members to join him on the couch where female audience members proceed to ask the man-panel questions and get "straight answers" they've always sought but never found; and the "Ambush Adventure" where Jeff plays off his Survivor affiliation and challenges an audience member to immediately do something outside of their comfort zone, but there's a catch – they have to say 'yes' or 'no' before knowing what the challenge is.
Despite quirky features such as having his wife Lisa linked in to the studio from her office to comment on various things at random, I think that the focus on positive energy coming from the everyday plus the fact that so few men exist in this daytime arena at present will see The Jeff Probst Show through this season, though I question whether he can keep the content interesting enough, especially as his preview for upcoming shows were devoid of the celebrities and recognizable faces that we all seem to love so much. I'm doubtful it will have much life beyond a season without making some improvements and toning down the cheese factor.
The only veteran of the industry, Ricki Lake, fills Global's 3 p.m. slot for her second spin at daytime talk TV. This time, her stage conjures the interior design feel of the living room in a modern condo with large couches for her and her guests to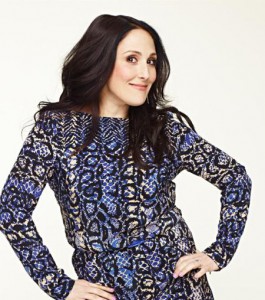 share, set in front of shelving units and tables that house various vases and pieces of art. In her intro, Lake poked fun at her history in showbiz thus far, and likened the backstage area to a time warp where everything from Hairspray to her resulting popularity in the drag community was referenced in a different room. The sequence ended with time-warp Ricki meeting present day Ricki who proclaimed "That was then and this is now!'
Episode one of The Ricki Lake Show was about female body image and featured guest Emme who was both a professional athlete and the world's first plus size model, as well as sychotherapist and self-help author Stacy Kaiser, and two everyday guests who both lost a lot of weight but are struggling with accepting their newfound slim figures as the former plus-size women they were are more familiar and easier to relate to than the slim women they currently are.
The danger with Lake's new show here is whether or not she can offer enough to keep herself relevant to the daily topic without offering so much that she's the star of the show and not her guest. My gut tells me Ricki may not make it past a season unless she reaches for more universal subject matter.
Katie Couric has had the longest TV career of the three newbies, and her previous line of work is probably best suited for the transition to talk television. The first episode of Katie, which airs on Citytv at 4 p.m. opened with Couric in a dream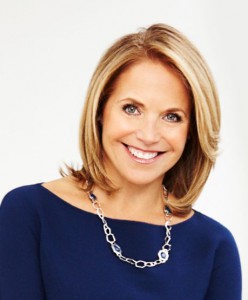 sequence filled with audio from her previous jobs at CBS Evening News, NBC Dateline, 60 Minutes, and The Today Show.  Waking up in a sweat not knowing what show she needed to prepare for, her former Today Show co-host Matt Lauer awoke in the other bed in the room to usher the show's mantra "Are you ready for this day?"
Katie opted for a set that favours Oprah's old design, using fall hues of burnt orange and yellows as a setting; two chairs centralized on a large stage and a massive screen with a Katie screensaver behind as the backdrop. Couric is probably the most well-known of the three new hosts from her various news-based TV exploits, and her first offering in the talk world came with the consistency of a seasoned veteran. Her first guest was Jessica Simpson who spoke about her pregnancy and her current affiliation with Weight Watchers as she fills the role of spokeswoman while using the program to lose her baby weight. Her second and final guest was Couric's friend Sheryl Crow who also wrote the theme song "This Day" by request for the show. Crow spoke about being 50, her two sons, the 25th anniversary of Michael Jackson's Bad tour where she got her break as a backup singer, and the troubles her ex Lance Armstrong has been going through.
Katie looks to be a show that will not only last the season, but that will gain momentum as more people find out that Couric has more of a personality than we've been exposed to over the years.  The quality of the set and thoughtfulness to have a Grammy Award-winning songwriter write the theme song (which is available as a download, a portion of the proceeds going to Cancer research), current and interesting guests (previews show Heidi Klum and "50 Shades of Grey" author EL James in coming days) presented by a Couric smiling like the Cheshire cat seems sure to be successful.
All of these shows have time to adjust, tweak, and reimagine how they present themselves as the days roll by, but in terms of adding something interesting to the world of daytime television, I expect Katie to take viewers on the longest, most entertaining journey. Watch them all for yourself and see if you agree.