Starcom MediaVest posts top global billings: RECMA
The Omnicom media company is tops for the second year in a row according to the 2012 report, which measures results from 61 countries.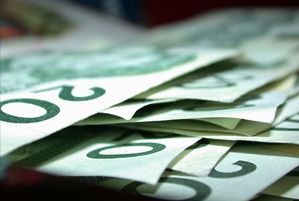 The top three media groups in RECMA's 2012 Global Ranking by Network will all be combined should this week's merger between Omnicom and Publicis go through.
Publicis' Starcom MediaVest Group posted the top billings for the second straight year, with $39.2 billion in billings globally, besting last year's total of $34.6 billion by $4.6 billion for a growth rate of 13.3%.
The group beat out Omnicom agency OMD, which landed in #2 by a difference of $1.7 billion for the year. OMD brought in $37.5 billion in billings, growing 10.1% over 2011′s $34.1 billion.
Publicis' ZenithOptimedia had $32.8 billion in billings for the year, growing 8% over the $30.4 billion it brought in in 2011 to place it in the #3 spot.
GroupM's Mindshare and MediaCom landed in #4 and #5, respectively. Mindshare had $31.4 billion for the year, besting last year's billings of $28.8 billion by 9%.
MediaCom landed at #5 with $28.8 billion in billings for 2012, up 8.9% over the $26.5 billion it brought in for 2011.
RECMA also released Canadian-specific results this week, with OMD holding the largest share of the media landscape in Canada.