Mediabrands partners with TubeMogul on RTB
TubeMogul Canada's managing director Grant Le Riche talks about the deal, which is part of the network of agencies' strategy to aggressively grow its automated buying arm.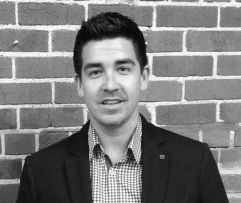 IPG Mediabrands and TubeMogul have revealed the details of a new expanded partnership that will see the network of media agencies, which includes UM and Initiative, among others, begin to leverage the RTB video demand-side platform's tech offerings in-house.
As part of the partnership, TubeMogul's technology and inventory tools will work hand-in-hand with Mediabrands' programmatic platforms, including its trading desk, Cadreon, allowing Mediabrands direct access to a broader pool of video RTB inventory and TubeMogul's complete suite of tools.
Grant le Riche, managing director, TubeMogul Canada, tells MiC that the agreement makes the ongoing ad hoc partnership between the two companies official, both in Canada and globally, in which Mediabrands has been using TubeMogul's platform to automate the media buying process for its clients.  He adds that the partnership is part of Mediabrands' long-term RTB strategy, which includes plans to automate 50% of its buys worldwide by 2016.
Le Riche says the partnership will also allow Mediabrands to offer more targeting, data and reporting tools through TubeMogul's tech offerings like Brandpoint, which allows advertisers to buy digital inventory on a GRP basis, and BrandSights, its research platform. Additionally, he says that TubeMogul is working with major publishers like Bell, Rogers and CBC to create private exchanges, which will allow Mediabrands to automate the buying process on premium inventory as well.
While there is still a place for public exchanges, Le Riche says he sees private exchanges as the future of RTB, adding that they provide brands with security in the knowledge that their ads won't end up on the wrong sites. The result for brands, he says, will be fewer wasted ad dollars on inventory that isn't performing.
Le Riche says he sees this partnership as the beginning of a trend where more agencies, both media and creative, will begin to bring RTB platforms in-house to stay competitive in the rapidly changing digital mediascape. He adds that TubeMogul is already looking to form partnerships with other agencies in Canada.