Sugar Crisp cozies up to e-sports
With no campaigns in market since 2013, the cereal brand is now partnering with TheScore, sponsoring content on its e-sports vertical.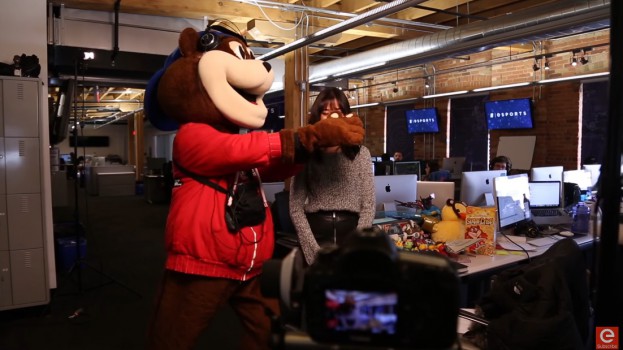 For its first campaign in Canada in nearly four years, Sugar Crisp cereal is tapping the growing e-sports market through a partnership with TheScore.
The return to media spend in a new vertical comes after a period of re-visiting its target audience. For the brand with the slogan "Can't Get Enough of that Sugar Crisp," apparently some could have enough. Louise Simkin, director of strategy and insights with Noise Digital, Post Cereals' digital AOR, said that Sugar Crisp had previously targeted millennials, specifically those in the 18 to 24 category. However, she said, the brand received feedback that that audience was not resonating with the brand's previous positioning based on nostalgia.
It was back to the drawing board for Sugar Crisp and Noise Digital, who hadn't put a campaign into market since 2013, according to Simkin. After four years, Sugar Crisp has re-entered the market, pairing with Toronto-based media company TheScore. The campaign will incorporate banner ads, Snapchat ads, on-campus activations for sampling as well as sponsored native content on TheScore's e-sports YouTube channel (which boasts 47,000 subscribers) and its Facebook page, which has 46,000 followers.
Simkin said the brand looked at e-sports because of its crossover between its core demographic and the brand's target audience, and that Sugar Crisp was now looking to target "based on behaviour rather than age."
By 2018, the e-sports market is expected to be worth $1.92 billion, with 190 million players from around the world expected to partake in e-sports, according to research from NewZoo. While the vertical is still most popular with men age 18 to 34, some media companies are aiming to bring in a more gender-balanced audience.
Because of the emphasis on behaviour and interests Simkin said the content will be kept all about the games. For example, the brand's classic slogan will be incorporated into segment titles, such as "can't get enough of the best League of Legends plays." A small, animated version of the Sugar Bear character also pops up onscreen periodically, directing viewers to a microsite (in some cases, such as the one pictured, the Sugar Bear popped up in the flesh, but in most cases, he appeared only in animated form).

The campaign launched last month and will last until July.
TheScore no longer reveals user numbers for its specific platforms, however as of January 2016, the last time it broke down its figures publicly, the e-sports platform had reached an average of 750,000 monthly visitors.