Jonathan Paul
Articles by Jonathan Paul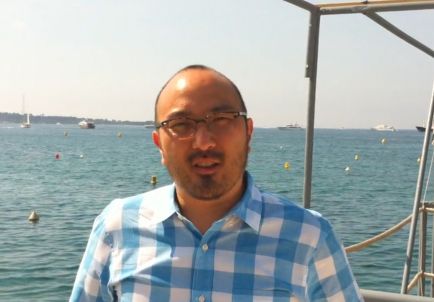 Catching up in Cannes: Stephen Kim, Microsoft Advertising
The Microsoft GM tells MiC in a video interview how Kinect helps the company connect with users in new ways.
Catching up in Cannes: Simon Clift, former CMO of Unilever
The festival panelist shares his thoughts on marketing creativity and the lost generation of marketers.
Next Media Stars: Steven Kim
The Starcom digital strategist talks reaching youth, Pokemon and Nintendo.
Molson goes green by seeing red
The multi-platform campaign aims to funnel Canadians' passion for the country to their "national beer."
Fourteen inducted into 2011 NABS Honour Roll
MiC caught up with NABS executive director Jim Warrington after the gala for his thoughts on the evening's festivities.
Next Media Stars: Chris Swanson
Find out how this MEC strategist utilized his culinary skills to his advertising advantage, earning him a strategy Next Media Stars nomination.
BitTorrent to distribute independent Aussie flick
Notes from the mediascape: The file-sharing company will make The Tunnel available to more than 100 million screens across the word via its software products.
Next Media Stars: Shahnaz Mawji
This Carat strategist won the hearts of Canadians by reuniting Mattel's Barbie and Ken in the national media spotlight.
Liquid Nutrition drinks up North American expansion
The Montreal-based beverage brand is planning to launch throughout Canada and the US with a significant marketing push.
Next Media Stars: Noah Vardon
Find out why this Starcom strategist was selected to be a part of strategy magazine's annual Next Media Stars list.
Canadian brands get in on UFC 129 mania
OLG Slots and Casinos, Gatorade and Pizza Pizza are just some of the Canadian brands that found ways of leveraging the event.
Tourism Queensland's million dollar memo
Notes from the mediascape: SapientNitro in Australia's newest campaign for Tourism Queensland is targeting business travellers.