Initiative's new EVP talks about her role
Sue Alexander Ash tells MiC about the plans and challenges ahead.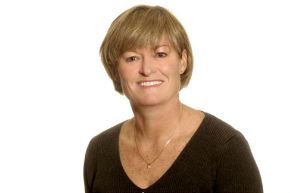 Sue Alexander Ash has been promoted to EVP and managing director at Mediabrands agency Initiative. She takes over from Michele Pauchuk, who left the agency to join MEC last month.
Pauchuk took the role at MEC to replace Bruce Neve, who joined SMG as CEO, replacing Lauren Richards who went to Media Experts and recently left that position.
Alexander Ash, who has been with Initiative for seven years, most recently as SVP, client services,  beat out several external candidates for the role, Mediabrands chairman Peter Mears tells MiC.
"Sue has great client relationships, a great understanding of the Canadian media marketplace," he says. "She brings a great combination of client and business knowledge."
Alexander Ash says she is excited for the new role, which she begins as the company launches its Performance Lead Communications initiative,  making business outcomes the most important part of the client process.
"Working with clients using the new Performance Lead Communications system is going to be the most exciting," she says. "Every client has different goals and it is about finding out how each client gets to where they need to be."
There is no shortage of debate on the biggest challenge facing the media industry, and as Alexander Ash moves into the new role she says it is building measureable plans, not consumer connections, that is the toughest obstacle.
"Lots of people talk about engagement, consumer connections, touchpoints," she says. "I think the greatest challenge is building plans that deliver KPIs that are measureable and helpful in delivering against their goals."
Before joining Initiative seven years ago, Alexander Ash worked with The Media Company/MBS, which is now MediaCom for nearly ten years. She left the company as VP group account director. Prior to that she worked at FCB for five years, and before that she worked on the client side at Burger King.
"I have held interesting roles and achieved great tenure at a few places throughout my career," she says. "That in and of itself is an accomplishment I think."