comScore enhances tracking tool
The revised Ad Metrix Social allows advertisers to track ads on social networking sites.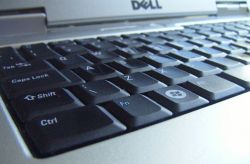 ComScore recently announced the enhancement of Ad Metrix Social, a tool which allows advertisers to better track audience reach on social networking sites.
Ad Metrix on its own is an online marketing research tool that allows advertisers to track display ad impressions, spending and demographics, as well as compare those findings to its competitors.
The enhancement to the tool was developed for clients to track online ads that sit on social networking sites as well as those that display, for example, Facebook and Twitter symbols, directing the user to click-through to the sites.
Before comScore made the announcement, its co-founder and executive chairman, Gian Fulgoni, was talking about the importance of display advertising to a room full of agency attendees at the Association of Canadian Advertisers (ACA) 2011 Digital Marketing conference.
According to comScore research presented by Fulgoni, Canadian online advertising revenue grew 23% to $2.23 billion in 2010. He added that the amount of digital spending surpasses daily newspaper advertising.
BehaviourScan tests conducted by US-based Symphony IRI Group for a CPG brand on their TV campaign showed that there was an 8% increase in offline sales over a one year period. ComScore conducted tests on a digital campaign over a three-month period and found the same 8% in-store sales increase.
Fulgoni noted that drivers for the same results over a shorter time period could be a result of display ads including more messages on price and promotion, whereas TV ads are commonly focused on brand building.
While outlining the benefits of display ad tracking, Fulgoni also emphasized the inaccurate measurement one will receive when implementing browser cookie-based digital plans. He claimed that over 30% of cookies are deleted and a number of different household members could be using the computer at any given time, which limits the ability to reach the campaign targeted audience.