Rogers and BCE unwrap $1.32 billion deal for MLSE
Zenith's Sunni Boot weighs in on the deal, expected to add Canada's top pro TV sport properties to the schedules of TSN and Sportsnet.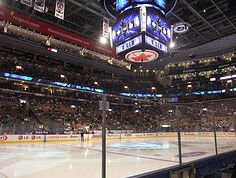 Rogers Communication and Bell Media parent co BCE partnered to bring Canadians the 2010 and 2012 Olympic Game telecasts.
Now the broadcast giants are on the verge of acquiring a 75% stake in Maple Leaf Sports and Entertainment, which will add a raft of pro sport teams, including the Toronto Maple Leafs and Toronto Raptors, to their specialty TV sport assets.
The complex deal, expected to close in 2012, will see Rogers and BCE purchase a 79.5% stake in MLSE for $1.32 billion from the Ontario Teachers' Pension Plan.
Minority stakeholder Larry  Tanenbaum will in turn raise his stake to 25% by purchasing a 4.5% stake from the Rogers-BCE consortium.
"MLSE teams are among the most popular major-league franchises in North America, iconic sports brands watched and loved by millions of fans across our nation. As Canada's largest and most established communications company, Bell is proud to be part of this all-Canadian acquisition of a world leader in sports and entertainment," George Cope, president and CEO of Bell Canada and BCE, said in a statement.
"This investment fits squarely into our strategy of securing premium content and making it accessible to Canadians when, where and how they want it." Nadir Mohamed, president and CEO of Rogers Communications, said in his own statement.
Sunni Boot, CEO at ZenithOptimedia, tells MiC she hopes the deal decreases bidding in the competitve sports advertising space.
"Strategic alliances make financial sense and are good business," she says. "Hopefully this one reduces ludicrous competitive bidding associated with sports content. That would need to be passed along to the consumer – in subscription/pay for content, and of course the advertiser who has little appetite for ever-increasing costs of content."
She adds: "That being said this is dynamic and sustainable content that increases utilization across all existing and future platforms, [it's] highly engaging and  best of all for advertisers it scales. The fun will be watching how these two rivals divvy it all up, there truly is never a dull moment in our wonderful media industry."
From Playback Daily, with files from Val Maloney
Photo: Mark Watmough, Flickr Creative Commons