Shaw Exo pursues a thrilling launch
This week the mediaco introduced its new HD and on-demand services with a multiplatform campaign involving a wild car chase.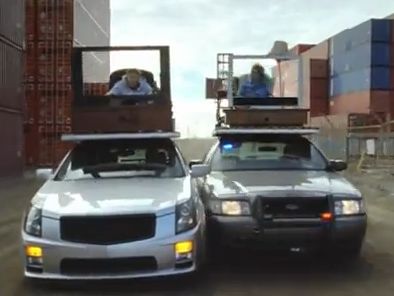 Earlier this week, Shaw Media officially launched its Shaw Exo network along with a multimedia campaign that is set to run until March 18.
The new network will provide Canadian viewers improved services such as HD viewing on its Shaw Gateway as well as on-demand programming from partners Global, CTV and Citytv. Soon to be added to the roster of services is Shaw Exo WiFi, which will allow its customers to access broadband internet at different Shaw connection points across Western Canada.
During Sunday's Super Bowl on CTV in Western Canada, a BBDO-created ad (planned by PHD) introduced the new services by depicting a high-speed car chase with Shaw viewers sitting on couches on the roof of the vehicles,  watching the scene through a TV frame.
For the next six weeks, the commercial, as well as ads on radio, online, newspaper, outdoor and cinema platforms, will continue to run in British Columbia, Alberta, Saskatoon, Manitoba and Ontario.
Peter Bissonnette, president, Shaw Communications, tells MiC that the spot was created to communicate the exciting realities of its new services to its current and potential customers.
"We wanted to reflect the real in-home experience that our customers can and will have with the new services," he says. "It shows the excitement and the unbelievably exhilarating experience, whether it's the 1080p, high-quality movies or the EXO wifi, with the WiFi zones that we're building, which will essentially enable you to take the broadband home experience with you whenever you happen to be within those zones."
The network is aimed at families with a target demographic of 25- to 49-year-olds, according to a Shaw representative.