Doritos is spreading the madness
The PepsiCo brand is using its recent Super Bowl spot to drive Canadians to participate in its "Mad for Doritos" challenge.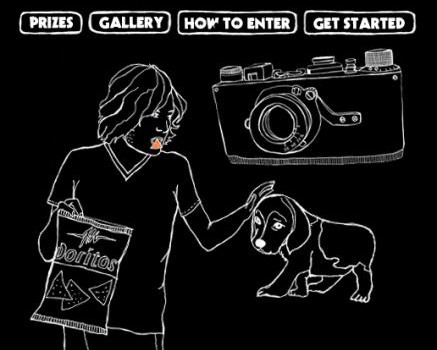 Doritos isn't about to put its user-generated Super Bowl commercial to rest any time soon. The brand actually wants the conversation around its "Birds of Prey" spot to take place in the Canadian market too.
So the PepsiCo brand decided to repurpose and place the ad on specialty channels in Canada with a bit of a tweak. Instead of ending on a branding note, the ad now directs viewers to its Canadian Facebook page to play with the brand through its "Mad for Doritos" photo-off challenge. The TV spot was adapted by BBDO, which created the Facebook app, and the ads (along with online pre-roll spots) being placed by OMD Canada.
Those who choose to participate in the challenge are given the option to post a photo of themselves either sitting on an imaginary chair or hanging out with an animal until March 27. Prizes given to the person with the most votes include: an oil painting of their photo, $1,000 and loads of Doritos chips. Voting for the contest ends April 4, and the winners will be announced after that deadline.
Since the challenge was put forth less than a month ago, the Doritos Facebook page has witnessed an increase of about 25,000 fans, Haneen Khalil, marketing manager, Doritos Brand, PepsiCo Foods Canada, tells MiC.
"[This is] an ongoing conversation that we wanted to highlight and be a bigger part of this year in order to give our consumers what they truly want. 'Mad for Doritos' is a campaign that is rooted in reminding Canadians of our relevance," she says.
The brand's efforts, for a while now, have been focused on leveraging current trends and asking consumers to involve themselves in conversation with Doritos, says Khalil, adding that it doesn't hurt to do that through creativity and love for the brand.
"[The campaign is] running for the next couple of weeks, [and] is just the first of several initiatives being executed by the Doritos brand this year, engagement with consumers will be ongoing," she adds.