Astral nets $38 million quarterly profits despite soft TV revenue growth
The company is also set to launch an app in the fall for its English-language premium pay-TV channel subscribers.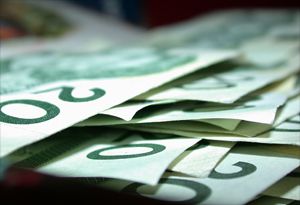 By Matt Sylvain
Montreal-based Astral Media, recently acquired by BCE, is ending its days as an independent company on a high note, notching its 62nd consecutive profitable quarter.
In its quarterly and six-month financial report for the period ending Feb. 29, 2012 released Wednesday, the company said its overall consolidated revenues totalled $233.5 million in the quarter, up very slightly from $232.7 million recorded in the second quarter of last year. For the six-month period that ended then, its consolidated revenues totalled $504.6 million, up 1% from $499.8 million in the year-earlier period.
Net earnings rose in the quarter by 10%, to $38.2 million, from $34.7 million in the year-earlier quarter. Net earnings in the six-month period rose to $90.8 million from $87.7 million in the year-earlier six-month period.
It said it saw advertising revenues grow by 4% in the quarter that ended Feb. 29. For the six-month period, it said ad revenues grew by 2%.
"I am very pleased by the company's growth in the second quarter and by our properties' continued ability to compete aggressively in a market environment that remains challenging," said Ian Greenberg, company president and CEO.
In a conference call later in the day, Greenberg said the company would release a mobile app in the fall that would allow subscribers access to its HBO Canada and First Choice and other premium channels on-the-go.
Company spokesman Hugues Mousseau says that the app will be offered to subscribers of Astral's premium English-language pay-TV channels at no additional charge. It will be modeled on a similar app, HBO GO, offered by that specialty in the US.
He couldn't be more specific regarding the launch date. He said plans call for the launch of a similar app for subscribers of its French-language services at a later date, again without being more specific.
BCE and Astral unveiled a plan March 16 that sees Bell swallowing up Astral. The $3.2 billion deal is expected to be completed in September.
From Playback Daily