Upfronts 2012: Robin Legassicke gets multi-platform at ABC
The Maxus Canada group director takes in the day two upfront, and discusses the network's new multi-screen CPM model.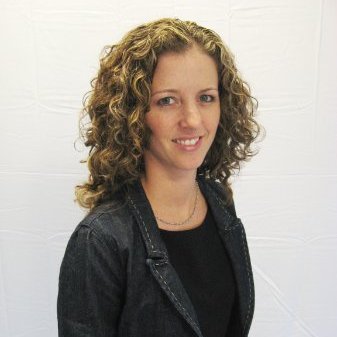 Robin Legassicke is a group director at Maxus Canada, attending the upfronts in New York City this week with the Canadian team. Catch her blog posts all week on MiC as she shares the glitz and glamour of the new fall schedules.
Day two of my trip to the New York City upfronts and on the agenda was ABC.  The presentation was at the Alice Tully Hall in the Lincoln Center.
While everyone was getting seated, there was good music playing, with visuals on screen of current ABC programming and tweets sent about the programs which was my first hint and hope that this would be a presentation focusing on the multi-screen, social media environment we all live in.
I wasn't let down. There was a sizzle reel with the 2011/2012 content showing all the platforms used to view it. Mobile, TV, computer screens, VOD, tablets, apps, Hulu, etc. Numbers followed, with the focus still being on all platforms. ABC said had over 2.1 billion video views digitally this year. They claim to have the #1 traffic online [for a network] and have the 6th most downloaded app of all times on iTunes. They've seen an 80% increase in alternate platforms year over year.  ABC said it and I believed it – they really are passionate about delivering when, where and how consumers want their content -  "Television worth Sharing." They solidified this by talking about investing in measurement and delivering great user experiences. They have come to market this year with a sales platform of any screen, anywhere, any time.  They have one unified video strategy of buying all screens in one deal with one CPM.  Simple. One buy.
After this great introduction, they got into the schedule. They have a lot of returning programs this fall with few holes for new stuff. The first new program they presented was 666 Park Avenue, airing Sunday at 10 p.m. This dark drama centres around a Manhattan building and the young couple managing it. The story line and acting seemed good, and it has a good lead in with Revenge. As with most of ABC's new programs, I really need to see the full episode to weigh in. The clips chosen to showcase the show left me with mixed feelings.
After discussing all the returning programs on Sunday through Wednesday (Once Upon a Time, Revenge, DWTS, Castle, Happy Endings, Don't Trust the B in Apartment 23, Private Practice, The Middle, Suburgatory and Modern Family), they went on to showcase two more new shows. The comedy Neighbors, airing Wednesday at 8:30 p.m. and drama Nashville, airing Wednesday at 10 p.m.
Neighbors is about a family that moves to the 'burbs to discover they are living among a colony of aliens. Sounds really weird, and I think I would have liked to be a fly on the wall when this was originally pitched to the network, but it just might work. The characters are endearing and quirky, and it follows Modern Family on the schedule.
Nashville follows Neighbors on the schedule, which may not carry over audiences as the two shows are so different, but it has the makings of a good drama. It follows an older musical icon who is trying to keep her career out of the toilet and the young hot rising star climbing her way over anyone to the top. The TV version of Gwyneth Paltrow's movie Country Strong.
The last new show to be added to the ABC schedule for the fall is Last Resort, airing Thursday at 8 p.m. It has a great cast, including a personal favorite, Scott Speedman, and a good story line. The premise follows the crew of a nuclear US Submarine who disobey direct orders to attack Pakistan and go rogue escaping to a tropical island where they declare themselves a nation.
The remainder of the schedule was returning shows. They do have a lot of mid-seasons which I won't go into detail on except to say that they there are a few comedic gems coming.
The presentation had an interjection of life in the middle with Jimmy Kimmel doing what he does best. Working the crowd with his comedic take on the upfronts. With this being his 10-year anniversary, there was also a compilation reel of some great moments, and well wishes from the stars.
The presentation was short, sweet and got the point across. They really seemed to get what the industry was looking for.  I heard a lot of comments as I exited the building about how well they did incorporating the video on any platform message. They seem to be embracing the future and trying to lead it.
Tomorrow is CBS… can't wait to see what they have in store.