Julie Myers takes the top spot at COMB
The ZenithOptimedia president was named board chair at the organization's recent meeting.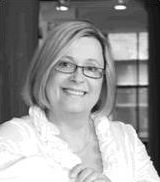 Julie Myers, president at ZenithOptimedia has been named board chair of the Canadian Out-of-Home Measurement Bureau.
Myers takes over from previous chair, Sheri Metcalfe, VP and co-managing director at Jungle Media.
Rounding out the board this year are Ron Hutchinson, senior VP real estate services, Astral Out-of-Home who is serving as COMB treasurer and Karen Best, who is the president of COMB.
The COMB board also honoured Jeanne Northcote, managing director at MediaCom Canada, who is stepping down from the board following 10 years of service. Northcote began working on the COMB committee in 2002 and was appointed to the board in 2004 where she served as chair from 2008 to 2010.