Porter Airlines makes a trip to the top: Media Monitors, May 28 to June 3, 2012
The airline has jumped to the top of the radio chart in Toronto, with TSN taking first place in Montreal.
Porter Airlines made the biggest radio buy in Toronto for the week of May 28 to June 3, leading the brand to jump from #5 to #1 on the Media Monitors chart.
In the #2 spot, Pepsi moved up from the previous week's #9, and Pizza Pizza came in at #3, up from #4.
Marineland made its debut to the list at #5, as did the LCBO at #7 and Chapters/Indigo/Coles at #10.
In Montreal, TSN jumped from #7 to #1. The Gouvernement du Quebec shifted one place up to #2 and The Source moved from #6 to #3.
New on the list, Syncrude Canada Recruitment entered at #7 and notable moves were seen from Porter Airlines (jumping from #23 to #4), Leon's (from #52 to #6) and Telus Mobility (from #39 to #9).
Toronto:
By brand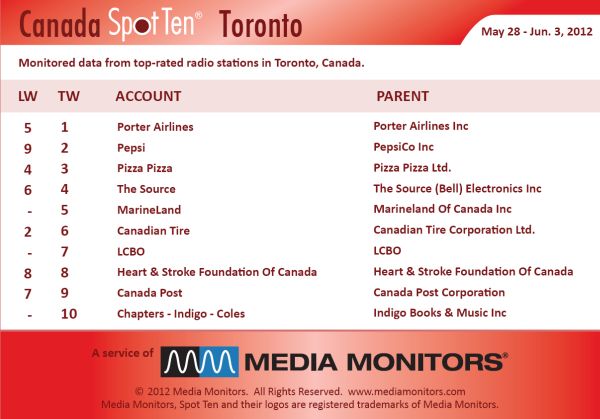 By category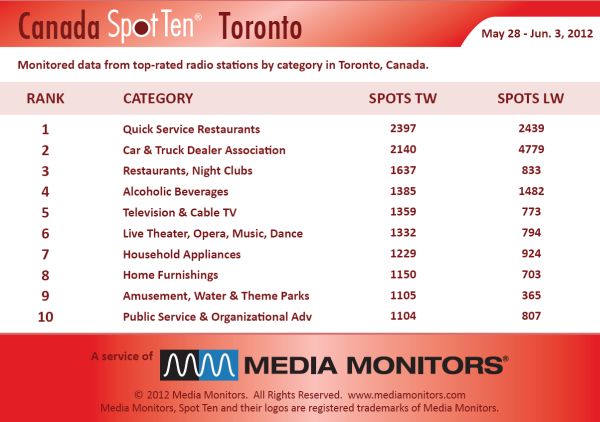 Montreal:
By brand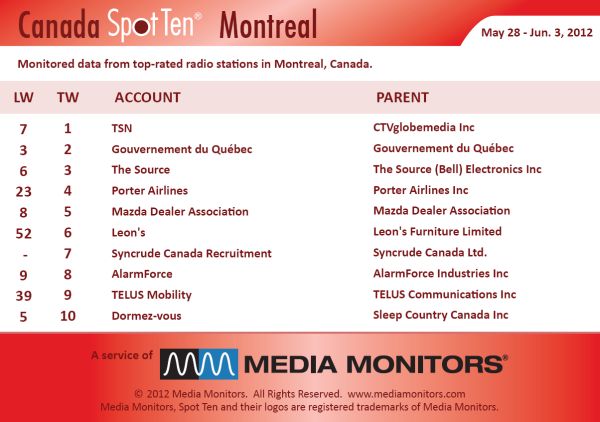 By category