Spotted! Nissan Canada lights up the sky
The car co used a 3D holographic water show to help launch its 2013 Altima on Canada Day.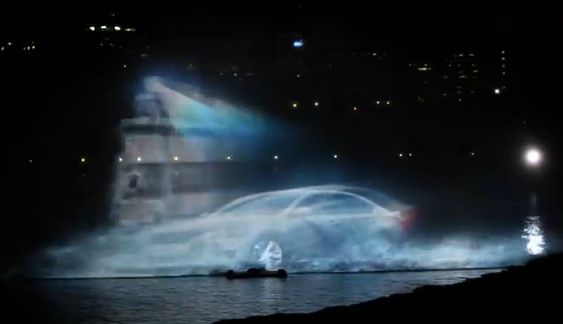 Nissan Canada celebrated Canada Day by adding a 3D holographic water show to fireworks displays in Toronto, Halifax, Ottawa and Vancouver to help launch its 2013 Altima.
The 3D water-screen projected technology, arranged by OMD with CGI work by TBWA, was first seen by Judy Wheeler, director of marketing, Nissan North America for a Nike launch in the US. Wheeler tells MiC she approached OMD and said she wanted to bring the display to Canada because it taps into the brand's desire to promote its products in innovative ways.
3D water screen projection uses a submerged nozzle which sprays a thin fan of water 120-feet-wide and 60-feet-high, which acts as a screen and diffuses light, projecting images toward the audience taking in the show.
The 2013 Altima targets consumers aged 35 to 59, the prime group going to firework shows across the county with their families, says Wheeler. Other parts of the launch campaign include a new TV spot and a Postmedia takeover last week which used AR Layar technology similar to an Employee Pricing promotion earlier this month.