Air Transat plays games with the Globe and Mail
The company is testing out HTML5 technology with an iPad banner ad game.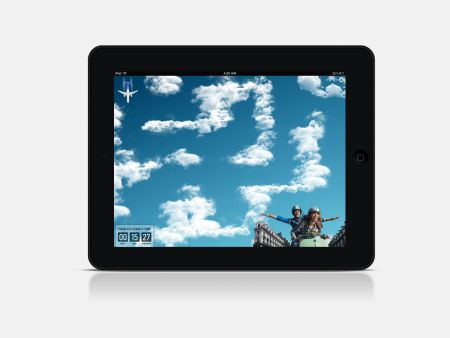 Air Transat is testing out HTML5 technology in an iPad banner on the Globe and Mail's app with a game promoting its flights to European destinations.
Launched in mid-June and running until the end of July, the ad was done in partnership with Cossette and the Globe and Mail and invites users to "Fly Direct" by navigating an Air Transat plane through a maze of clouds as quickly as possible. The more times a user plays the game the more entries they get, with one person being selected to win a Transat Holiday travel certificate worth $2,000, Malik Yacoubi, VP of mobile marketing at Cossette, tells MiC.
The ad is a one-off execution aimed at both promoting Air Transat's fleet of flights to Europe and testing HTML5 technology in the app, says Yacoubi.
"The idea is that direct is always better," he says. "People are replaying the ad in order to play the game and interact more with the ad."