Why the CBC went it alone for Olympics
Kirstine Stewart tells MiC why it made sense for the pubcaster to bid on the 2014 and 2016 Games.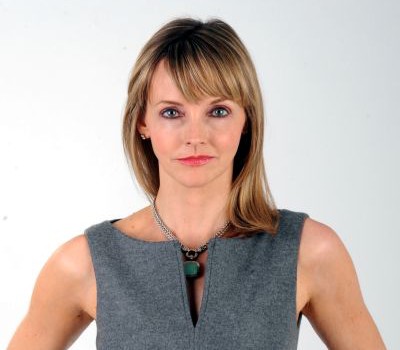 It was beginning to look like Canada might not have a national broadcaster for the Sochi 2014 Olympic Winter Games and the Rio 2016 Olympic Summer Games before the CBC/Radio-Canada announced it had put in a winning bid with the International Olympic Committee (IOC) yesterday. First, Rogers Media declined to enter into another bid with Bell Media in Canada's Olympic Broadcast Consortium last fall, and then Bell Media and the CBC had two unsuccessful bids for the Games earlier this year.
Kirstine Stewart, EVP CBC English services, tells MiC that after the second failed bid, the partnership with Bell Media dissolved and the CBC quickly put together a new business case and decided to put in one more bid for the 2014 and 2016 Games.
"Knowing that the CBC is pretty synonymous with the Olympics, it just seems so linked between us, it made sense to go one more time," she says.
Kevin Crull, president, Bell Media, congratulated the CBC on winning the Games in a statement issued yesterday afternoon.
"We look forward to CBC/Radio-Canada building upon the high standards and expectations that we have established in Vancouver and London. We wish them the very best and offer them our complete support in presenting the next two Games."
Neither the CBC or IOC will release the amount of CBC's winning bid, but Stewart says the CBC team has put together a case which will make the Games "cost neutral" for the pubcaster. Bell Media and the CBC submitted an initial bid of $70 million earlier this year, and a second slightly higher bid in February. Both those bids were lower than the reported $153 million (US) that the CTV-Rogers Consortium partnership paid for the 2010 and 2012 Games ($90 million and $63 million, respectively).
"We went into this knowing that we are in the position to be either seeming to or to be actually spending money on this," she says. "We presented a business case that was built across our experiences with the production costs of the Olympics and how those costs evolve and the revenue around it. A plan that should come to a cost-neutral position. If anything the opportunity for 2014 or 2016, since it is awhile out there, could mean an upside of profitability."
Given that the Games are two years out, Stewart says it is nearly impossible to say what platforms would be involved in a multi-platform Games, but adds the CBC will continue to launch new ventures like CBC Music to keep up with the trends.