Bell and Cirque du Soleil to make entertainment content in Quebec
Film, TV, digital and gaming content will be jointly created by the brands to be sold in Canadian and foreign markets.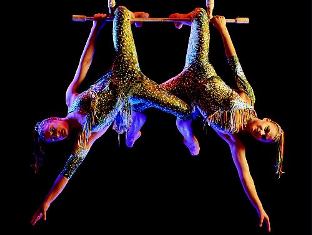 BCE and Cirque du Soleil have formed a joint venture to develop Québec-based media content for TV, film, digital and gaming platforms for both Canadian and international markets.
The new business will leverage Cirque's creative bench strength and the company's Bell Media division's production expertise and platforms to create content for sale and licensing around the world.
The deal comes ahead of the takeover of Astral Media, and Bell Canada facing opposition from rival Quebec media groups over concerns for market concentration in that province.
In the wake of that opposition and pursuing regulatory approval for the takeover, Bell Canada has proposed spending $80 million on new content for Quebec.
"Bell's multi-million dollar investment with Cirque du Soleil represents two great Montréal companies coming together to further develop Québec's world-renowned creative industry," George Cope, president and CEO of Bell and BCE, said in a statement Tuesday.
"Working closely with Cirque du Soleil aligns perfectly with Bell's commitment to make Québec's best content available to as wide an audience as possible," he added.