Mobile ad spend to make biggest jump: report
A new study from the Canadian Marketing Association runs down ad spend in Canada, and predicts mobile will see the most growth between now and 2016.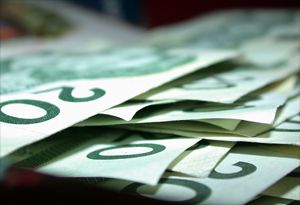 Canadian businesses spent $29 billion on marketing-related activities in 2011, and of that, $14.4 billion was spent on advertising. What's more, marketing activity in the country supports nearly to 1.1 million jobs, which equates to 6.3% of total employment, and generates around $40.2 billion in wages.
These statistics are reported by the Canadian Marketing Association (CMA) in its most recent report, "Marketing's Influence in Canada," which was undertaken by the Conference Board of Canada (CBoC). It spans the gamut of marketing topics, such as ad spending effectiveness (from traditional and digital media, to brand metrics and click-through rates), issues in the Canadian market (including multiculturalism and the aging population) as well as an outlook on ad spending across all media. The data found in the report is either recorded by the CBoC, or taken from third party research companies such as Nielsen, Statistics Canada and comScore.
The CBoC reports that ad spending is forecasted to grow at an average of 3.7% a year between 2012 and 2016, which is compared to the 5.5% growth that occurred between 2002 and 2007, prior to the recession.
By media, mobile is predicted to have the most significant average growth (27.9%) between 2012 and 2016, followed by online (11.7%), out-of-home (7.1%), TV (3.8%) and radio (3.6%). Newspapers and magazines are predicted to see similarly mild growth (2.5% and 2.6%, respectively) and direct mail will average only 0.2% during the period.
A total 18% of advertising dollars were spent online (with search leading the ad revenue) and 24.7% was spent on television in 2011.
By industry, retailers were found to spread their marketing dollars out across different media, such as television, daily newspapers and radio (spending 20% on each) and they have been slow to adopt online advertising (an average of only 10.2% was spent on digital ads in 2011, compared to 18% in other industries), according to the report. Auto manufacturers and dealers spent (in 2011) a large amount of advertising on dailies (30%), financial and insurance companies mostly relied on direct mail (26.3%), the food industry spent most of its ad dollars on TV (60%) as did entertainment (31.4%), and the media industry spent a significant amount online (29.5%).
When it comes to online engagement, Canadians are the leaders, according to the report. On average, Canucks spend 45 hours online each month, which is compared to 40 hours spent by Americans. That said, they also average the highest number of page views per month and highest frequency in visits. The report states that even though Canadians are more engaged online compared to anywhere else in the world, e-commerce is lagging and only represents 0.9% of GDP (whereas in the US, it accounts for 1.2%). This may eventually be stimulated by the adoption of smartphones and tablets in Canada, the report says, with the 18-to-24 age group being the fastest adopters (more than 70% of mobile users currently own a smartphone).
Out-of-home is expected to see generous above-average growth, and as a result, its share of ad expenditures will grow by 4%. The report notes that the reason behind the growth is likely because of technology and the rise of interactive and flexible digital screens that come in almost any size at a cost-effective price. It also states that commuting times in major cities in Canada have lengthened (an average of 63 minutes were spent commuting in 2005 versus 54 minutes in 1992, and transit commuters spent an average of 106 minutes per day in 2005, versus 94 minutes in 1992), benefiting OOH media in the long-run.