How Facebook's latest changes affect brands: study
Conducted by GroupM and M80, the report shows a 38% decline in how many fans see a brand's post since the social network altered its content controls.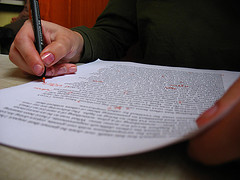 While Facebook has gained notoriety for changing user profiles in ways that leave them outraged, the social network made a more notable change earlier this fall that could limit the reach brands have on the site.
Facebook recently altered its EdgeRank algorithm, which controls the posts that appear in the newsfeeds of brands' fans.
According to a study conducted by GroupM and M80, which looked at the effects of the change on 25 brands, the major consequence for them since the change is an average decline of 38% in the number of users who see their posts.
This, says the report, is because the EdgeRank algorithm makes posts visible to users based on how engaged they are with a brand's page, meaning only serious fans will see them.
But while almost all types of posts, including links, photos and videos have seen a double-digit percentage decline in user reach, the study shows that the reach of brand's status updates has improved by 19.48%.
Moreover, there has been a sharp 96% rise in user engagement with posts since the change. Most types of brand posts, excluding shares, are seeing more engagement per impression through user likes and comments, as well as clicks and views.
Indeed, user engagement per impression has risen to 4.3% from 2.7% since Facebook made the change.
But the study cautions that while brands should focus more on getting users to interact with them, the increase seen in engagement can't offset the shrinking of their social circle.
It also advises that brands be aware of how Facebook's paid ad opportunities can fit into their media strategies.
Photo courtesy Orin Zebest, Flickr Creative Commons