Consumer confidence rises after October slump: study
Despite a gloomy economic forecast from the government, the latest TNS report shows an upswing in how consumers feel about their finances.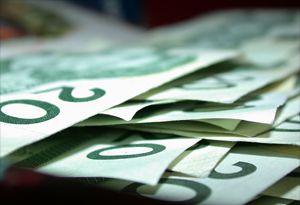 Despite a gloomy economic forecast from the government, the looming threat of the so-called "fiscal cliff' in the U.S. and a slight October slump, Canadian consumers appear to be regaining their optimism about their finances and the economy.
According to the latest Canadian Consumer Confidence Survey from Taylor Nelson Sofres (TNS), confidence rose slightly to 98.9, the highest point since July 2011, and a 0.9 point increase over October.
"Despite the uncertainty Canadians feel confident that the economic situation is basically under control,"  Norman Baillie-David, SVP, TNS Canada, explained, pointing to the re-election of U.S. president Barack Obama as a possible driver for the confidence boost.
TNS's Present Situation Index, which measures how people currently feel about the economy, hit its highest mark since November, 2008, rising 1.5 points to 101.1.
Consumers are also more optimistic about the future of the economy, says the study, as is illustrated by the Expectations Index, which jumped 2.8 points from last month to reach 102.2.
Meanwhile, the Buy Index, which measures the extent to which a consumer feels that now is a good time to purchase big items like a car or a major household appliance, dipped by 1.7 points to 92.8. This, however, is normal said Baillie-David, as consumers change their focus to buying gifts for the holiday season.
Baillie-David added that the rise in consumer confidence "bodes very well as we head into the holiday shopping season and into 2013."
Indeed, according to TNS's report, Canadians plan to spend $865 each on holiday shopping, a $100 increase over 2011. In addition, 15% of Canadians said they intend to spend more on holiday shopping this year, while 23% said they intend to spend less.