Rouge Beauty expands salon network
The OOH option from Rouge Media Group is now in more than 600 locations in markets such as Calgary, Ottawa and Quebec.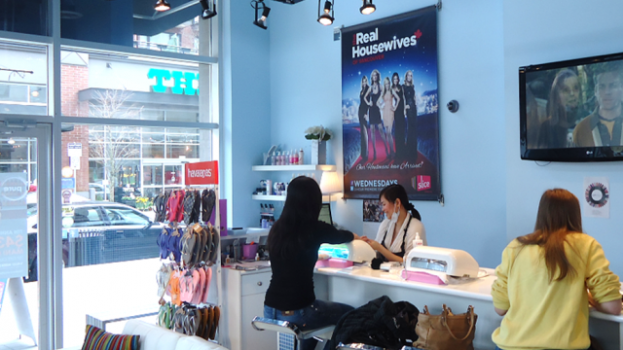 It's been a big year for Rouge Media Group, whose Rouge Beauty network of OOH murals has seen steady growth since its launch in 250 locations last year.
Starting out in salons, nail bars and spas in Toronto, Montreal and Vancouver, the network has rapidly expanded to more than 600 locations, reaching new markets such as Calgary, Edmonton, Ottawa and Quebec.
Its latest expansion, through a partnership with Your Space Salons, sees the network expand to 35 new salon venues in the GTA and southern Ontario.
The ads target women aged 18 to 49, and unlike Rouge Media Group's ad spaces in resto-bars and on campuses, they measure four-and-a-half by five feet tall to make them easily adaptable from print campaigns.
"What we're trying to accomplish with Rouge Beauty is combining the impact of OOH mural formats with a very niche targeted environment, which is what you get in print," Alison Jacobs, VP, Rouge Media Group, tells MiC.
While Rouge Beauty's launch clients were fashion and beauty brands Dolce Vita and Elizabeth Grant International, the network's clientele has become more diverse in the past year and now includes brands such as Chrysler, Fiat and Molson.
"For anyone who's looking to reach women, this is a great market. It's uncluttered and you get exclusivity," says Jacobs.
"Women are looking good and feeling good. It's a positive environment to make that emotional connection with women," she continues.
She adds that the most notable perk is that the time spent with the ads is much greater than with a typical OOH ad space.
At its current pace, the Rouge Beauty network is expected to reach 1,000 venues in urban markets by the end of 2012.