Skate Canada takes to the ice with new partners
The sports association has teamed with Canadian Tire, which will become the title sponsor of the national figure skating championships, as well as Mark's and L'Equipeur.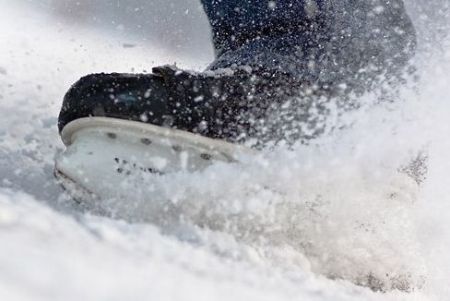 Skate Canada, the national sporting body for figure skaters, announced Tuesday a six-year deal with retailers Canadian Tire, Mark's and L'Équipeur that will last through the 2018 Winter Olympics.
The partnership will see Canadian Tire become the title sponsor of the National Figure Skating Championship, starting with the 2013 event being held at Mississauga's Hershey Centre.
While details surrounding activations are still being planned, Debbi Wilkes, director of business development, Skate Canada, tells MiC that a large cross-country promotion is in the works for the 100th national championships, which are set to take place in Ottawa in 2014.
Wilkes says the partnership was an ideal one for Skate Canada because the three retailers have a distinctly Canadian heritage, and are involved in many of the communities where Skate Canada's 1,250 clubs and 180,000 members are located.
"The way Canadian Tire reaches into so many communities is a great opportunity for us to raise awareness about skating in Canada," she explains.
She adds that Skate Canada's membership through CanSkate, its learn-to-skate program targeted at parents with children aged 4 to 10, and its heavy female fan base offered a unique opportunity for Canadian Tire to promote not only its sports brands, but also its home brands.
While the ink is barely dry on the deals with the three brands, Wilkes says that Skate Canada is always looking for more sponsors.