Canadian Tire buys big: Media Monitors
The retailer bought the most airtime in Toronto, with Brault & Martineau taking the title in Montreal for the week of Jan. 14 to 20.
Canadian Tire jumped up a spot to buy the most radio airtime in Toronto for the week of Jan. 14 to 20, according to the latest Media Monitors report.
The retailer takes over the spot from last week's leader, the CBC, which drops down to #2. The LCBO enters the list in the #3 spot, while the Toyota Dealer Association joins the list at #8.
Brault & Martineau remains in the top spot for a second week in Montreal, with the Ford Dealership Association jumping from #27 to land in the #2 spot.
Also making bug jumps for the week were IGA, which moved from #17 to #5, and Bell Mobility, which jumped from #24 to #10.
Toronto:
By brand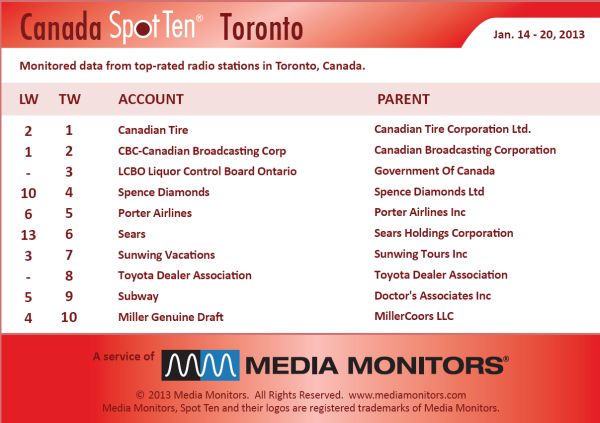 By category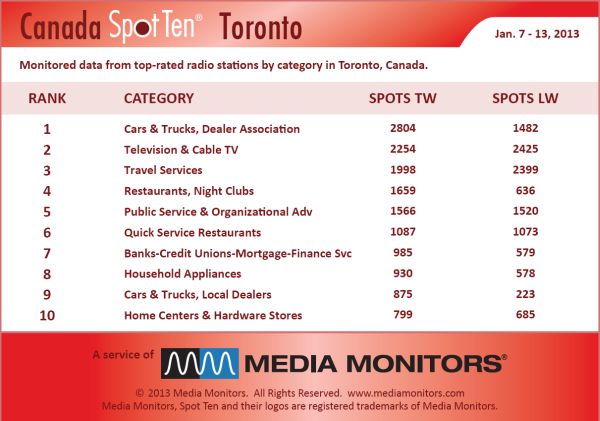 Montreal:
By brand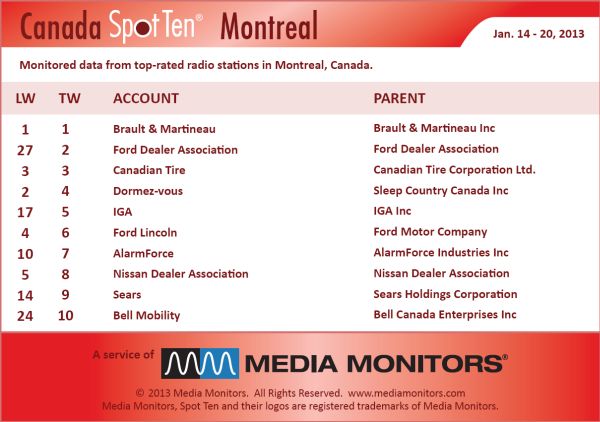 By category