Gougoux sells BCP to Publicis
The owner sold his 100% stake in the agency, as well as his 30% stake in Publicis Canada.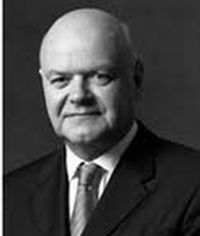 BCP owner Yves Gougoux has announced he sold Montreal-based full-service agency BCP to Publicis Worldwide, following 38 years in the business. In addition he also sold back his 30% stake in Publicis Canada.
Gougoux will maintain his position as Chairman of both Publicis Canada and BCP boards.
Alain Bergeron is staying on as president at BCP, a title he assumed in 2010, after previously working as an exec at Astral.
Andrew Bruce is taking over Gougoux's day-to-day tasks as CEO of Publicis Canada, a promotion from his most recent role as president and COO.
BCP, which was purchased by Gougoux in 1984 from founder Jacques Bouchard, will continue to operate as its own agency separate from Publicis Worldwide, says Gougoux. The agency employs about 70 people in Canada. Publicis Canada has a staff of more than 450 people between its offices in Montreal, Toronto, Windsor and Calgary.
"The agency is strong and flourishing and the management team is strong," he says. "I thought it was best to make this move when things are great and not when they are shaky. I also want to make time for the things I like to do at the agency, possibly taking on some international issues with Publicis. I will still remain Chairman at both agencies, voting and getting involved on key issues for agencies and clients when it's needed and when timing works out."