Newspaper and magazine publishers form committee for new metrics
The Globe and Mail's Phillip Crawley and Postmedia's Gordon Fisher tell MiC about the committee looking to create a single-source print and digital study to serve the Canadian media industry.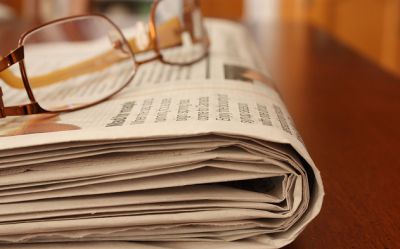 Last week's release of NADBank and PMB studies gave an update on the Canadian print and digital newspaper and magazine landscape, but Phillip Crawley, publisher and CEO, the Globe and Mail, tells MiC the Canadian audience measurement system is in need of some major changes, like making results more immediately available, targeted and digitally focused.
Crawley is co-chairing a committee, along with Gordon Fisher, president and publisher, Pacific Newspaper Group, which is aiming to get a new one-source study into the Canadian market that covers both print and digital in a more timely manner then the current offerings. He adds that nearly every Canadian print publisher is represented on the committee in one way or another.
"Increasingly we are hearing from our clients and customers that they want more timely data, data that profiles the customer and their intentions to buy rather than six months or two years ago," says Crawley. "They also want information about digital consumption habits and preferences, which isn't as well represented as we would like it to be."
Fisher says the increased focus on digital means newspaper and magazine publishers need a single-source tool that looks forward, rather than backwards.
"There is a real perception that results released through the current methodology is out of date and not truly reflective of reader habits," he says. "The committee is determined to find a gold standard readership currency that demonstrates our industries are evolving to provide accurate, sophisticated and relevant audience data. We want to make it easy for media planners and buyers to use a one-stop shop providing real, believable engagement measures across all platforms – print, web, tablet and mobile. We should be offering up demographics, attitudes, activities and branded product data for target audience building and profiling.
Crawley says the committee is looking to other studies around the world, like Australia's soon-to-be-launched single-source model as one to replicate in Canada, ideally later this year, with first numbers coming out in 2014. Fisher adds that the Canadian Media Directors Council has affirmed support of the project, and has committed financial support to its next steps.