Gatorade kicks off hockey summit
PepsiCo's Shirley Mukerjea discusses how the summit fits into the brand's long-term strategy to tie itself to the sport.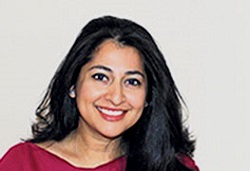 Today, Gatorade is hosting its first-ever Gatorade High Performance Hockey Summit, a one-day event that features key hockey figures, including former Toronto Maple Leafs coach Pat Quinn and former NHL player Paul Coffey.
Developed in partnership with Hockey Canada and sports marketing agency SDI with creative by TBWA, the summit brings together coaches, trainers and directors from 30 youth hockey leagues across Canada for panels and workshops that focus on the game and how the brand can work with leagues to promote education around on-ice nutrition and off-ice training.
Shirley Mukerjea, director of marketing, hydration beverages, PepsiCo Canada, tells MiC that the summit is part of the brand's strategy to link itself more closely with hockey because of its importance in Canadian culture, while cementing its brand position as a provider of nutrition and scientific knowledge for athletes.
She adds that it's also an integral part of Gatorade's long-term vision, which will see the brand host more summits in years to come, as well as collaborate with Hockey Canada and its league partners on events around training, competitions and tournaments throughout the year.
Mukerjea says the brand chose to target coaches, trainers and league directors because they tend to be key influencers in shaping the nutrition and training habits of younger hockey players, particularly those ages 15 to 17, and can help the brand drive broader product usage.