Young Lions winners to be announced at CMDC
Conference chair and OMD CEO Cathy Collier tells MiC what to expect at next Tuesday's event.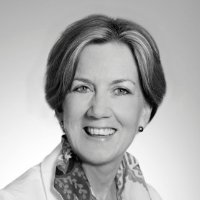 Next Tuesday the Canadian Media Director's Council is hosting its annual CMDC conference at the TIFF Bell Lightbox, the second in a line of reinvented events from previous years, Cathy Collier, CMDC 2013 conference chair and CEO at OMD Canada, tells MiC.
Collier says the biggest addition to this year's conference is the final event of the day, which will see the announcement of this year's winning Young Lions and Young Marketers, presented by the Globe and Mail, and show videos of their winning cases. The winners will be heading to represent Canada in the global competition at this year's Cannes Lions International Festival of Creativity.
Each participant in the Young Lions and Young Marketers competition this year has access to a special ticket price for the afternoon sessions at the CMDC conference, paying $60, says Collier.
The theme for the day is "The Consumer Context," and will include speakers ranging from executive producer Mark Burnett, known for shows like The Apprentice, Shark Tank and Survivor to RBC financial analysts Drew McReynolds and Paul Streep dissecting the business side of the media industry.
The full day's conference rundown can be found at CMDC.ca.
CORRECTION: In an earlier version of this story, Mark Burnett was credited as executive producer of The Amazing Race and the Globe and Mail was not mentioned in association with Canada's Young Lions and Young Marketers. We regret the errors.