Media Experts releases Canadian RTB data
The first RTB report from the agency and its trading desk, Xpeto says inventory is up and CPMs in the first quarter of 2013 are down versus the end of 2012.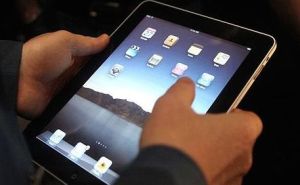 Media Experts and its online trading desk Xpeto has released the first of what will become quarterly reports into the Canadian programmatic buying landscape using data from its platform.
Scott Atkinson, managing director, digital solutions, Media Experts, tells MiC that the agency launched the report after nearly three years of being in the RTB space because the team there hasn't seen a good Canadian perspective of what's happening north of the border.
"There are always trends coming from the US, we wanted to focus on the buyers and marketers' perspective in Canada," he says.
The Canadian programmatic buying market is the sixth largest in the world, with its inventory increasing 21% in the first quarter of 2013 versus the fourth quarter in 2012.
CPMs for the first quarter of this year were down 14% in Canada versus the last quarter of 2012, where they saw a spike around the holiday season, according to the report.
Overall, the "Big Three" ad units of 300 x 250, 728 x 90 and 160 x 600 are dominating the RTB space. The 300 x 250 had edged out the 728 x 90 as the most used unit in the marketplace over the past six months, with 37.2% of programmatic buying ads being bought on that ad unit size.
Canadian mobile RTB buying was slightly higher on tablet (59%) versus smartphone (41%) ads, the reverse of the North American trend, which has more programmatic buying on phones (54%) versus tablets (46%). The majority of mobile RTB ads in Canada are bought on Android (69%), with iOS in second (23%) and other, including BlackBerry in last place (8%). The use of BlackBerry is slightly higher in Canada than North America overall, where the "other" category holds only a 2% market share of RTB ads versus Android (77%) and iOS (21%).