On the MiC: Sir John Hegarty on revaluing creativity
The legendary adman tells MiC why it's time to start planning long-term again, ahead of his ICA Future Flash talk.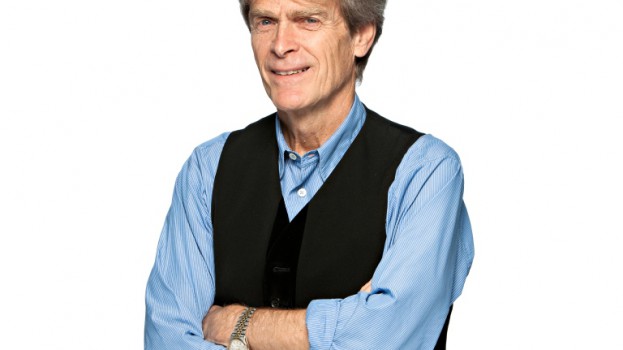 Media and advertising top brass are gathering later this week in Muskoka for the latest edition of ICA's Future Flash. One of the speakers at the event is legendary adman and founding creative of Bartle Bogle Hegarty (BBH) Sir John Hegarty. MiC caught up with Hegarty to get a preview of his talk and also to discuss industry trends and challenges today.

What can we expect from your talk?
Hegarty: I will essentially be provoking the thought that creativity is a solution to many of the problems that we have today, but creativity isn't valued in the way that it should be. There is a big debate going on, asking if the age of unlimited growth is over and it is quite a serious debate. If you look at the last five years, growth rates have been not particularly good, especially in the western world. There is an argument that says we are at the limit of what technology can deliver, so how can we get more growth? The obvious answer is that creativity holds the key to that, but that is something that businesses find very difficult to embrace because it is about uncertainty and business wants certainty. So there is a tension between what business needs and what it's able to buy into.
In essence you have this tension, that businesses want this certainty but in actuality when you can't rely on natural growth or growth coming through technology, then what are you going to do? Then you have got to innovate and do so with the tools that are already available to you. If you think about creativity you could argue that it is about taking a number of known assets and rearranging them in a way that makes you look at something in a fresh way. The iPhone is a perfect example, there was nothing new in the device but Apple looked at the pieces and said, "we could make a product like this," and they created a huge market for themselves. Whereas Nokia was just looking at making a phone smaller and smaller. That is a perfect example of somebody looking at what's available and saying, "we could redefine the communications market by presenting the pieces in this shape and form."
What are some of the challenges to get people thinking about creativity in this way?
Hegarty: I think they have got to understand long-term rather than short-term planning. I think we have such a short-term mentality and in the end that doesn't give us the long-term growth that we need. I think that's a common complaint about business today, that long-term is seen as a six-month forecast.
How does that balance out with things like real-time marketing?
Hegarty: There are some things that need to happen quickly, but this is another area of tension. People say that everything has to change, but no it doesn't. The most successful brands are the ones that are consistent. What they do is refresh their message and what they say, but they don't constantly change it. I think people are misreading the market today, they think that because everything is changing so fast they have to change at the same pace. And then all they end up with is a consumer that is completely confused.
There is a need for a consistency in approach and then refreshing that consistency.
What are some of the best examples of good work being done in advertising right now?

Hegarty: The problem with advertising and marketing now is that there is this complete fragmentation, there is nobody or very few people who are taking a broad stand and using mass media to communicate their message. They have bought this idea that they always have to communicate to individuals rather than to groups of people. If you look at TV, still the most powerful medium at our disposal, marketers have kind of abandoned it to a certain extent. But it is still the most powerful medium available to us.
I am making that point as the president of the Film jury in Cannes this year. You look at the huge amounts of money being spent on TV around the world and then you go to Cannes and it is just another category and it's rewarding things that 50 people might see rather than millions who might see a TV spot. Things are being put together that shouldn't be.
Of course you have to market to people as individuals as well, but in doing that you can't forget you also have to talk to a broad audience as well. Because I don't know where my audience is going to be or where it's going to come from. So if you're not addressing a broad audience when you're building your brand then how when you talk to individuals are you going to convince them of anything? You have to broadcast your message, you can't just narrow cast it, and I think the answer in recent years is to only narrow cast things because it cuts out wastage.
What trend would you like to see more of?
Hegarty: Brands taking more of a broadcast stance, to stand up and be counted, otherwise what value do they have? I would like to see them engage more inventively with TV and use it in more interesting ways.
What trend would you like to never see again?
Hegarty: One of the things that has happened over the past 20 or so years is the globalization of the industry. That is wonderful in a lot of different ways, but I increasingly see ads for a global audience that doesn't actually exist. I see a lot of advertising that has had all the edges rubbed off of it, ads that offend no one and speak to no one. I would like to see ads that make a stand and engage with people in an interesting way.