Bell Media reveals sales leadership team
Sales president Luc Sabbatini (pictured) announced that Lesley Conway was named SVP of sales for English Canada, and said an SVP of sales will also be named in Quebec.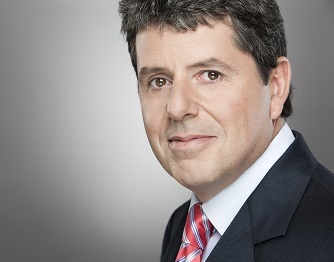 Yesterday, Luc Sabbatini, Bell Media's new president of sales, unveiled the new organizational structure of Bell's multi-platform sales team.
Perry McDonald was confirmed as VP of conventional sales, and will be responsible for the national conventional sales teams in Montreal, Toronto, and Vancouver, as well as the Toronto local sales team, while former Astral exec Lesley Conway was named SVP of Bell Media sales for English Canada, and will be responsible for all sales in the English market.
Darryl Coburn was named VP of specialty TV sales and brand partnerships, and will oversee non-sports specialty channels, and Dean Rutherford is now VP and general manager of Bell Media Radio sales, with responsibilities that include overseeing sales for five major markets, representation for independent, non-owned radio stations and brand partnerships.
Additionally, Jordana Fatsis will take over as VP of out-of-home sales and oversee all Astral OOH sales in Toronto and Vancouver, as well as the street furniture portfolio, and Nancy McConnell will become VP of digital sales and lead digital sales for English Canada across Bell's entire digital portfolio, including websites, mobile and app properties.
Meanwhile, Debbie Drutz was named VP Bell Media Mix, and will lead multi-platform sales and custom content integrations, and John Voiles was appointed as VP of sales for Western Canada and will oversee all sales operations in Vancouver.
Coburn, Rutherford, Fatsis, McConnell, Drutz and Voiles will all report to Conway, who will also work closely with TSN SVP of sales, Joe Carter.
Sabbatini also confirmed that an SVP of sales will be appointed in Quebec in the near future, and revealed the sales team for the market.
Peter Germain is the new VP of specialty TV sales and will oversee the sales strategies for all French non-sports specialty channels in addition to English specialty channels out of Montreal.
France Godard was named VP of radio sales and will oversee national radio sales in Montreal, as well as creativity for Bell's Quebec radio stations, while André Allard was appointed as VP of out-of-home sales and will be responsible for sales in Montreal as well as the digital and transit portfolio.
Guillaume Bédard will become senior director of digital sales and oversee digital sales out of Montreal for all of Bell's digital properties, and Michelle LaBarre will continue in the role of VP of Bell Media Mix, leading multi-platform sales with custom creative integrations and client solutions.
Germain, Godard, Allard, Bédard and LaBarre will all report to the SVP of sales for Quebec when one is named, while the new SVP will work closely with RDS VP of sales and marketing, Patrick Jutras.
Rounding out the sales team is a new sales marketing unit. Nathalie Cook will be the VP of marketing and integration for English Canada, with Nathalie Doré taking on the role in Quebec. Both will lead the brand strategy for Bell Media sales through relationship marketing, social media, branding initiatives and business-to-business opportunities.