ING introduces an unbelievable service
The bank is launching its Cheque-in service with a multiplatform campaign that features a cast of mythical creatures.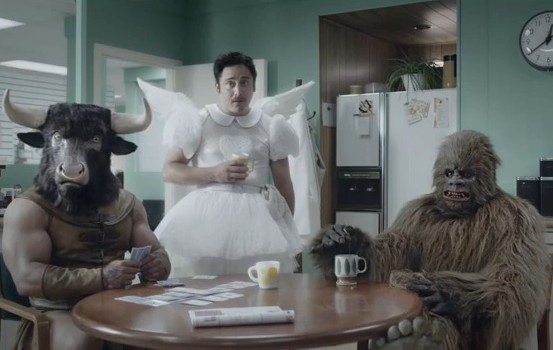 ING Direct is introducing Cheque-in, its latest service that allows consumers to deposit cheques by taking pictures of them through its app, in a new fully integrated campaign with media by Initiative, creative by John St. and digital by Dashboard.
Targeting "connected consumers" (those who want to or are already doing banking on mobile devices), the campaign launches Monday with a TV spot appearing on specialty channels like TSN, HGTV and Slice.
The TV creative features a tooth fairy complaining about the hassle of having to go to the bank to deposit a cheque. When told about ING's new Cheque-in service, he doesn't believe it exists.
The TV buy will be supported by a broader campaign that will roll out in September. It will include digital pre-roll and display ads, a national OOH buy, a radio buy exclusively in Quebec and direct mail and email to existing customers.
Mark Nicholson, head of digital and creative communications, ING Direct, tells MiC the bank typically goes to market with brand and product-led messages, noting this is the first time the bank has focused its spot around a specific service.
He adds that ING's fully-integrated approach is a continuation of the strategy it's been rolling out in the past year to help the brand bring all of its media channels together to deliver more cohesive messages, noting that the Quebec-only radio strategy is part of ING's effort to continue building its momentum in the province.
Nicholson says the campaign was driven by the insight that many consumers dislike the hassle of having to go to the bank to deposit a cheque. He adds the creative was driven by the consumer test pilots that led up to the launch of Cheque-in, where many participants said they couldn't believe the service exists, prompting ING to position it as so unbelievable that not even mythical creatures believe in it.
The campaign will run until Nov. 3.