In a TIFF: Bell Media expands its presence
Inheriting an opening night sponsorship from Astral and launching a Twitter Mirror on eTalk are among the media co's new activations at this year's festival.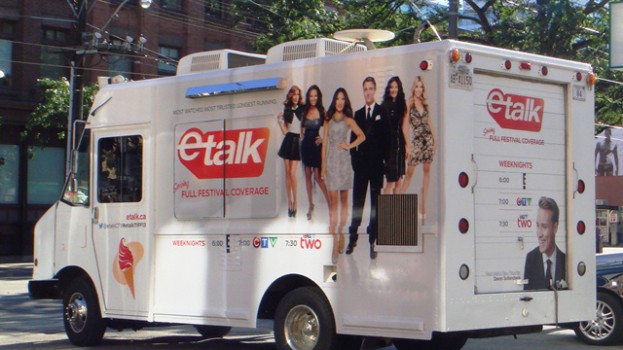 Outside of charitable initiatives, Bell Media's sponsorship of the Toronto International Film Festival is "by far" its largest annual sponsorship.
Matthew Garrow, director of corporate communications and public affairs at Bell Media, tells MiC the company has expanded its presence at the festival this year in a few ways, starting with its sponsorship of the TIFF Opening Night Film and party, which it inherited from Astral Media when it acquired the company earlier this year.
ETalk has expanded its festival coverage as well, partnering with Twitter Canada to bring behind-the-scenes photos of celebrities to people though the Twitter Mirror. The mirror allows celebrities who stop by the eTalk Grey Goose Lounge to take photos and Vine videos through the mirror and post them directly to the @etalkCTV handle. Previously used at events like the Oscars, Grammys and Wimbledon, the deal to bring the Twitter Mirror to Canada was arranged shortly after the social media co announced it was opening north of the border, says Morley Nirenberg, director of production and executive producer of eTalk.
Also new for eTalk at TIFF this year, its creating a gifting suite adjacent to its interview lounge in conjunction with TC Media's Style at Home magazine. The lounge will be featured both on eTalk and in an upcoming edition of the magazine.
The entertainment show is also directly targeting consumers during the festival by handing out branded eTalk swag and touring its branded TIFF ice cream truck around downtown Toronto and giving passersby free ice cream.