Spotted! Microsoft tours campus
The company is bringing its full fleet of Microsoft devices to campuses across Canada for the first time with a dorm room featuring its newest products.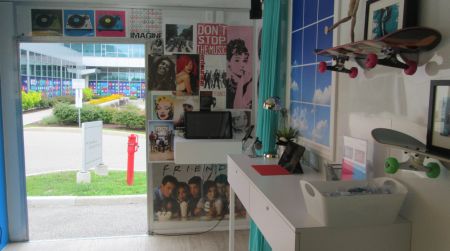 Microsoft brought its fleet of devices, including the Windows 8 Surface, Windows Phone and Xbox 360 across Ontario with the Microsoft Windows Dorm tour.
With stops at campuses including Wilfred Laurier University, Western University, York University and Seneca College, the Microsoft Windows Dorm was developed with Black Chalk Marketing and includes a trailer that has been customized to recreate a university dorm using all of Microsoft's latest products, Karl Moukarzel, student product marketing manager, Windows Canada, tells MiC.
"This is the first time that we are showcasing our full suite of Microsoft devices in one space as well as our collection of apps and services," he says. "We've found that students learn more about our products by experiencing them, so this is what we are striving to do."
Along with the tour, Microsoft Canada gave students the chance to win a Microsoft After Dark Party for their school, with the campus that had the most tweets to #AfterDark with their school's hashtag wining the prize, which includes an event featuring DJ Skratch Bastid and the first Canadian on-campus Xbox One preview. The contest closed yesterday at midnight with the winning school being announced in one week.