Jacques Parisien to depart Bell Media
The former Astral exec will stay on until the end of the year, and Charles Benoit and Luc Quetel will become the Quebec leads on Bell's executive team.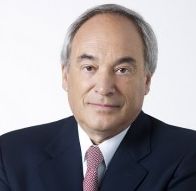 Bell Media has revealed that Jacques Parisien, who only months ago was named president of national specialty and pay TV, radio, and out-of-home, will be departing the company at the end of the year.
Parisien was promoted to the senior post at Bell Media following the media co's acquisition of Astral earlier this year.
"I have been at Astral for nearly two decades. I have seen it mature into the pride of Quebec, and one of Canada's most accomplished media organizations," Parisien said in a statement. "Now, as Bell Media, the team has the resources and acumen to further flourish and succeed."
Prior to joining Bell Media, Parisien was the EVP and CEO of Astral Media and president of Astral Radio, and was responsible for the company's operation and growth strategy. Since joining Bell Media, he has also played a significant role in developing the new vision for the company.
"Jacques has decided to see what is next for him outside of Bell Media, and we are supportive of his decision," Scott Henderson, VP of communications, Bell Media, tells MiC. "We are happy that he will remain with us until the end of the year as the integration with Astral continues."
Bell has also announced that Charles Benoît, president, TV and radio for Quebec and Luc Quétel, president, Astral Out-of-Home will join Luc Sabbatini, president, Bell Media Sales, Anne McNamara, VP, human resources, and Gerry Frappier, president and general manager, RDS, as the Quebec leads on Bell Media's executive team as of Jan. 1, 2014.
Benoît and Quétel will both report directly to Bell Media president, Kevin Crull.
With files from Katie Bailey, Playback Daily.