Articles Tagged 'Charles Benoît'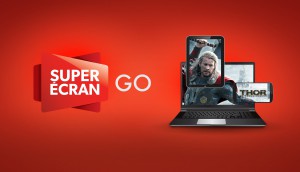 Super Ecran launches GO app
The first French-language offering in Bell's line of on-demand network apps could lead the way for its other networks in Quebec.
Jacques Parisien to depart Bell Media
The former Astral exec will stay on until the end of the year, and Charles Benoit and Luc Quetel will become the Quebec leads on Bell's executive team.
Bell Media adds Astral execs to leadership team
Luc Sabbatini has been appointed president of Bell Media Sales, taking over from Rita Fabian as the BCE-Astral transaction closes July 5.