Best Buy tackles holiday stress
The tech retailer is promoting the ease of its shopping experience a multi-platform campaign, including its first Quebec-specific spots.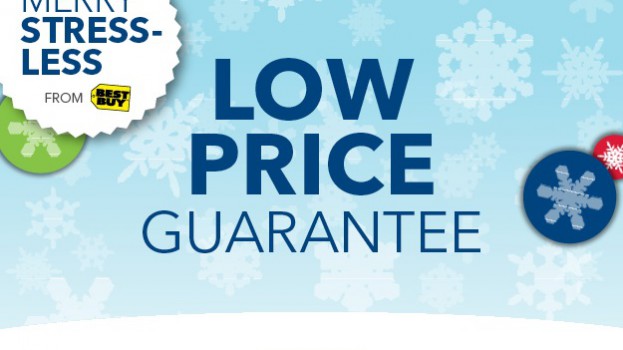 Best Buy Canada is wishing consumers a "Merry Stressless" in its 2013 holiday season campaign, which aims to promote the ease of the shopping experience it offers its consumers.
James Pelletier, director of brand marketing, Best Buy Canada, tells MiC that this marks a departure for the tech retailer, which in recent years has focused on products and how gifts of technology can unlock people's potential.
He says the campaign was built on the insight that consumers are more interested than ever in being able to shop how and where they want during the holidays, adding that Best Buy this saw an opportunity to push its multi-channel shopping experience.
With media by Media Experts, English creative by Union and French creative by Uber, the campaign is targeted at adults aged 25 to 54, with a slight skew towards moms who continue to be the chief gift buyers in households. It will kick off with print ads and flyers in local and national publications, and also leverage the first issue of Best Buy Life and Tech magazine, a publication Best Buy launched in partnership with Rogers Media that will be published six times a year and be available in stores starting this holiday season.
The retailer will also have a digital presence, including its first-ever partnership with BuzzFeed across North America. The partnership will see Best Buy and BuzzFeed work together to create light-hearted content related to the stress of the holidays.
Best Buy will support the campaign with radio buys that will roll out to push sales events, like its Boxing Day sale, and starting Dec. 5, the retailer will begin its big TV push, with English spots airing on CTV, Global and Shaw specialty channels, and French spots airing on TVA and SRC.
Pelletier says this is the first time that Best Buy has launched a TV campaign specifically for Quebec. He adds that the spend behind Best Buy's holiday campaign is one of its biggest of the year, given that the holidays are a peak sales time for the retailer.
The campaign begins rolling out today and will be in market through the first week of January.