Ron Burgundy is golden for TSN's Roar of the Rings
The Anchorman 2 star contributes to a 38% increase in viewership for TSN's curling championship.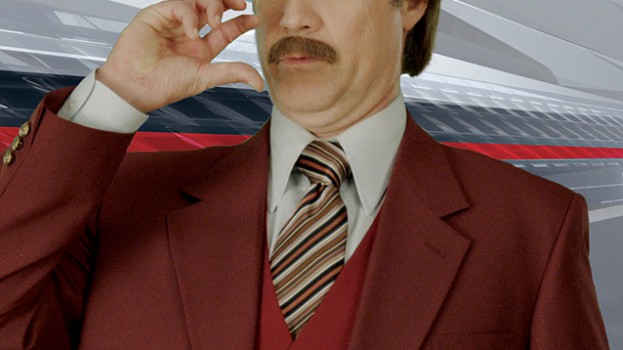 The pairing of Anchorman's legendary Ron Burgundy, played by actor Will Ferrell, alongside Vic Rauter to call the Canadian Olympic Curling Trials on Tim Hortons Roar Of The Rings was a ratings rock for TSN.
The average audience of 632,000 viewers for Sunday's event, according to stats provided by BBM Canada, was a 38% improvement over the 2009 Tim Hortons Roar Of The Rings.
Audience levels peaked at 900,000 viewers to witness the debut of Burgundy as a TSN sportscaster, joining veteran Rauter in the booth to call the action from Winnipeg's MTS Centre, while social media was also abuzz with the new recruit's appearance.
During the telecast, Burgundy declared Winnipeg, "The Paris of Canada" and told the crowd that Winnipeg "had it all."
"The sights, the sounds, the smells…Just fantastic! Lotta smells."
Burgundy/Ferrell stars in Paramount's upcoming motion picture Anchorman 2, set to release on Dec. 18. He's been making the promotional rounds, working alongside Dodge on a series of commercials, presenting as a sub-in host on a number of newscasts across North America and appeared at the MTV Europe Music Awards.
TSN's coverage of the Tim Hortons Roar of the Rings, which involves the top 16 teams in the country – eight men's and eight women's – competing for a berth in the 2014 Sochi Winter Olympics, continues through Dec. 8.
There's no word on whether Burgundy will reprise his role during the finals.
From Playback Daily