MiC Most Clicked 2013: Sunni Boot to step down at ZenithOptimedia
The industry veteran's announcement that she was leaving daily operations at the media agency is the second most-read post of the year.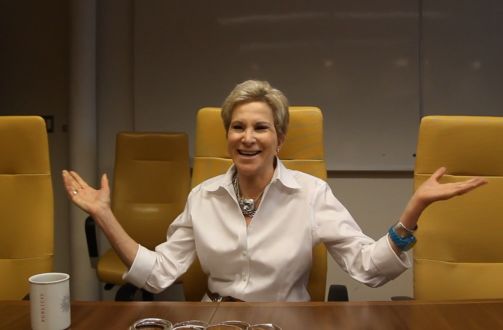 MiC is winding down 2013 this week with a round-up of the most-clicked stories of the past year. The second most read story of the year was CEO of ZenithOptimedia Canada Sunni Boot's decision to step down from her post after nearly four decades in the business.
Boot's announcement that she would be leaving her daily post at the media agency with Frank Friedman coming up from ZO's New York office, where he previously worked as EVP and managing director, came in early November.
Following what has been described as the "longest summer job ever," Boot says she is not sure what is up next for her, with possibilities ranging from writing a book on her time in the industry to getting into business with family members.
"What's next? I really don't know. I've got some great anecdotes, so maybe I'll write a book about my life in media. The conceit would be that people would be interested in reading it. I've got family interested in starting something in art that I might help start up. I want to have the freedom to travel with my husband who retired a few years ago. I love art and architecture, I love design and I might do some work in that area."
MiC Most Clicked 2013:
#5: Molson brings Coors Banquet to Canada
#4: More changes at Bell Media
#3: Oreo gives fans the One Direction treatment