Juno Awards adds gala sponsorship
Event, official and other sponsorships are available for the Canadian music awards event to be hosted in Winnipeg this March.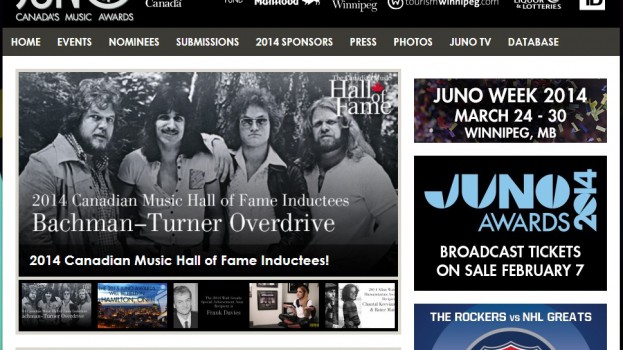 The Juno Awards is offering a new sponsorship opportunity this year for the week-long event to be hosted in Winnipeg from March 24 to 30, culminating with the broadcast of the awards ceremony from the MTS Centre on CTV at the end of the month.
Carolyn Dunne, senior manager, sponsorship and marketing, CARAS/Juno Awards, tells MiC that newly available this year is a presenting sponsorship for the Juno Gala Dinner and Awards on the Saturday night when 35 awards and two special awards will be presented in front of 1,300 people at the event. For $150,000 the presenting sponsor will get a Saturday night award sponsorship, exposure during the Sunday broadcast during a highlight reel and the chance for a brand VIP to make a welcome speech.
Official sponsorships for various categories are also available, which would include on-site activations, contests, logo recognition and opportunities for venue sponsorship. Also still available is a presenting sponsorship for the Juno Cup hockey game, Friday night award sponsorships and the chance to become a co-sponsor of the Juno welcome reception alongside TD.
Sponsors can expect to pay $5,000 to $70,000, according to Dunne. She says that the level of recognition and the benefits of sponsorship have increased this year, and that the Junos has generally had success retaining sponsors year over year.
Last year's Junos drew 1.91 million viewers to the CTV broadcast, with its highest ratings ever coming in 2011 when 2.4 million viewers tuned in to watch Drake host in Toronto.
A list of all sponsors can been seen on the Juno Awards website.