Big Brother Canada announces sponsors and ratings
The Brick, Twistos, Ramada, Divergent and Pizza Pizza have all activated since the second season of the reality series premiered March 5.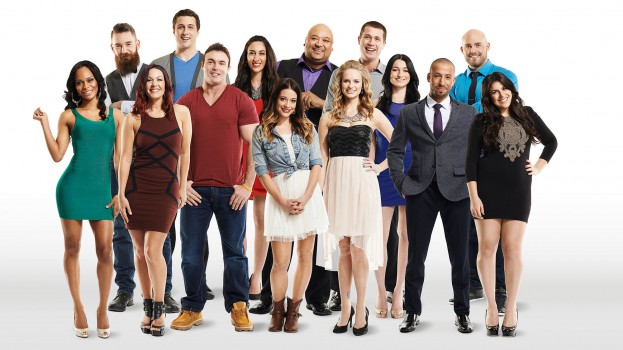 Big Brother Canada has announced its first batch of sponsors and ratings for season two of the popular reality series.
As of Tuesday, the series, as well as Big Brother Canada Side Show and Big Brother Canada After Dark, had already reached 3.1 million (V2+) viewers combined on Slice since the March 5 premiere, while BigBrotherCanada.ca has garnered eight million page views to date, according to BBM Canada and Adobe Omniture data.
As previously announced, The Brick returns as a major sponsor for Big Brother Canada, contributing to the winner's grand prize with a $25,000 gift card in addition to furnishing the house where contestants stay.
The Brick also activates online with "Get the HOH look." The weekly initiative allows fans to vote pieces of furniture in to the HOH room and earn points to win a trip to the show's finale, as well as prizes from The Brick.
New as a sponsor this year is PepsiCo's Twistos baked snack bites, which has signed on to sponsor the season's twists, aptly titled Twistos Twists, in which fans can vote to affect the series in different ways, including choosing which houseguest from the secret room will join the main house. As of yesterday, the show had drawn over 250,000 combined votes from fans for The Brick and Twistos activations.
Hotel chain Ramada is sponsoring the free, 24/7 live feeds on BigBrotherCanada.ca and will also host a Ramada-sponsored competition. The series held its first-ever two-part POV competition sponsored by the film Divergent. Houseguests competed to stay in the game in a post-apocalyptic obstacle course inspired by the film. Also, Pizza Pizza activated by giving houseguests a reward meal after the first HOH "Ice Breaker" competition in the premiere episode.
Big Brother Canada airs three nights a week on Wednesdays, Thursdays, and Sundays at 9 p.m. on Slice. The Big Brother Canada Side Show airs Thursdays at 10 p.m. Big Brother Canada After Dark airs seven days a week from 2 a.m. to 5 a.m. ET and 11 p.m. to 2 a.m. PT. The most-watched episode of season one drew 757,000 (V2+) viewers to the show.