CBC town hall coming as ad revenue expected to dive
A report from Canadian Media Research Inc. highlights CBC's financial situation following the loss of NHL broadcast rights.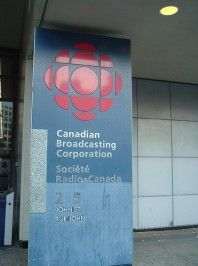 Hubert Lacroix, president, CBC/Radio-Canada is set to address all employees of the pubcaster Thursday at a 12:30 p.m. town hall meeting in the wake of a major revenue shortfall from the loss of NHL broadcast rights and ceding control of Hockey Night in Canada to Rogers.
CBC spokesperson Chuck Thompson tells MiC, "tomorrow's town hall meeting will be about the financial pressures facing CBC/Radio-Canada and how we will move forward."
Barry Kiefl, president, Canadian Media Research Inc. (CMRI), shared a report with MiC that outlines the CBC's falling advertising revenues on television. Kiefl presented the report, titled CBC in Crisis: New Strategic Directions to the Canadian Senate Committee of Transport and Communications on April 2.
The report shows that the CBC brought in $200.2 million in television ad revenue in 2013, down from $246.1 million in 2011. According to the report, without Hockey Night in Canada, CMRI estimates revenue will drop to just over $100 million in 2015 based on CBC's reports that hockey accounts for $125 to $150 million of ad revenue. That's not much higher than the $70 million CBC spent on sales and promotion in 2013, according to CRTC data.
Without NHL revenue, CBC TV's parliamentary grant will account for 80% of its revenue in 2015, a drastic increase from 1998 levels when 55% of revenue came from tax dollars, the report shows.
Recently, we asked media execs what they'd like to see from the CBC. Read that story here.