Which messaging apps are best for brands: study
A new white paper from IPG Media Lab outlines why Kik and Tango represent the best opportunities for brands looking to tap into the growing services now.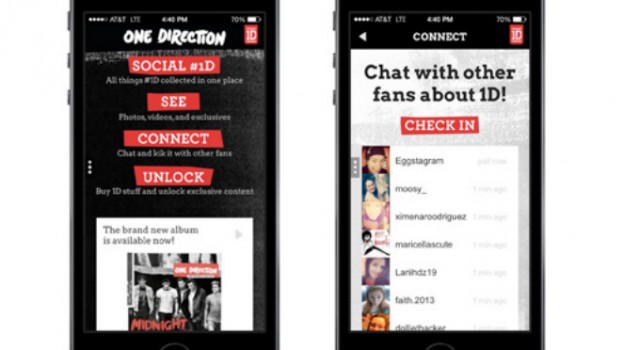 While WhatsApp may have superior numbers, Kik and Tango represent the best opportunity for Canadian brands looking to tap into the growing popularity of messaging apps sooner rather than later, according to a new report from IPG Media Lab.
The white paper, titled Messaging Apps: The New Face of Social Media and What It Means For Brands, outlines an array of research and suggestions for brands considering undertaking campaigns in the space. Though Facebook Messenger and WhatsApp are the most popular messaging apps in Canada, Kik and Tango are the most advertiser-friendly at this time, according to the authors.
Canada makes up about 3% of Kik's 120 million-strong user base, according to a Kik spokesperson. According to the report, Kik has 70 million US users, while Tango has 66 million US users. The report highlights how the demographic evolution of messaging apps is similar to Facebook in its early years, and report authors expect these apps will follow a similar curve.
Kik represents an opportunity because of its open interface, which functions like a browser allowing users to access the web. In a case study, Media Lab partnered with Kik to create a One Direction experience for Syco/Columbia Records optimized for Kik in the form of a an HTML5 web app that attracted 956,800 installs and over 2.4 million visits.
Tango, a demographic anomaly among messaging apps with 70% of its users sitting in the 18 to 44 bracket, offers native mobile ads that appear in the news feed and chat tab, similar to Facebook, managed by mobile ad network MoPub and Tango directly. The app has run campaigns from video game company Supercell, Spotify and Dunkin Donuts.
Globally, 31% of all mobile users accessed an instant messenger service in Q4 2013, and on average messaging service users spend 7.6 hours per month with them. About 28% of adults aged 18 to 24 use a messaging service almost every day, according to the paper.
The report highlights Line as a brand-friendly platform poised to gain sizable US and Canadian audience in the coming years, with over 400 million registered global users and earnings of $120 million in net sales in a recent quarter. Line pulls in $18 million a quarter selling in-game purchases and "stickers" – flashy emoticons – including a line of Paul McCartney stickers for $1.99 each. Sir Paul has 10 million followers on Line. Sometime this month, the Line Creators Market will open, allowing anyone to design, submit and sell stickers with Line taking 50% of the profits.