Upfronts 2014: CBS goes big on drama
Lina Alles, chief trading officer at Mindshare Canada, on the channel's new offerings, which include two new crime show spinoffs.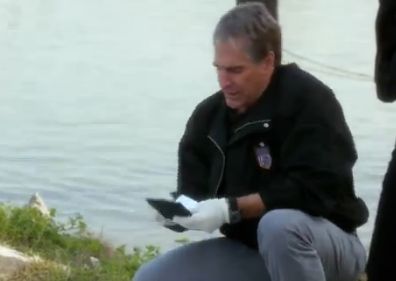 By Lina Alles
Another year, another CBS primetime review at Carnegie Hall.
Joann Ross, president of sales, kicked off the presentation by stating that CBS is the leader in broadcasting, saying CBS's reach and scale combined with its custom multi-platform opportunities, equals the ability for CBS to provide the highest quality entertainment to everyone at any time on any platform.
Opening the night was The Good Wife and Broadway hit Cabaret star Allan Cummings, in character. Quite unexpected, a little odd but entertaining to say the least!
Les Moonves, president and CEO, followed by stating that "the game is about bringing high quality, entertaining content to everyone. The digital players have figured this out and are now joining the content game." However, as Les stated that producing exceptional content is not an easy thing to do, he welcomes them to the game and wishes them luck!
A little more boasting from Les, CBS is:
1.  Tops for the 11th time in 12 years.
2.  The most-watched network on television.
3.  Home to 21 returning shows.
Nina Tassler, chairman, took over and continues the boasting by stating that CBS:
1.  Is the most-watched network on television ( thanks for the reminder, missed it when Les mentioned it 15 seconds ago, 12+ times!).
2.  Has the strongest schedule of proven performers.
3. Provides year-round programming.
4.  Has the best schedule to launch the new shows.
Of course neither Les or Nina mentioned the fact that CBS has fallen behind NBC in adult 18-to-49 viewers, a fact that should have been acknowledged with a strategy to regain the position. But hey maybe if no one mentions it, it'll go away.
The 2014/15 schedule, as introduced by Nina, is all about new dramas with six entries and only one new comedy.
The dramas include NCIS: New Orleans starring Scott Bakula. This was greeted with some snickering from the audience, maybe because that's now three NCIS shows on the CBS schedule!
Other new dramas include crime show Stalker starring Dylan McDermott as a detective specializing in stalker crimes. This looks good, but then I'm biased as everything that Dylan is in looks good (could it be because he looks so good?). I was wrong about Hostages though.
Madam Secretary starring Tea Leoni as a newly appointed female Secretary of State looks promising.
On the other hand mid-season's Battle Creek, a cop drama set in a small town, will not last more than a couple of episodes. Not even the extremely handsome Josh Duhamel can save it. Scorpion is another crime-fighting story, but this time the hero has the fourth-highest IQ in the world. As Nina said "sometimes it's not the toughest hero but the smartest hero that's needed to save the world."
And finally the introduction of mid-season's CSI:Cyber – yes another one! – starring Patricia Arquette brought more snickering from the audience.
The one comedy, The McCarthys set in Boston will be cancelled very quickly and hopefully replaced by Mike & Molly, which is presently on the shelf.
Overall, not a bad schedule, and with the addition of Thursday NFL games, there's a good chance CBS will be the most-watched network on television this upcoming season.
Off to the after-party to take pictures of the stars. Have to admit that CBS knows how to throw a good party.

Lina Alles is chief trading officer at Mindshare Canada.