CBC denies reports that additional cuts are a done deal
The pubcaster says claims from a watchdog group around future cuts, including making Radio Two online-only, are incorrect.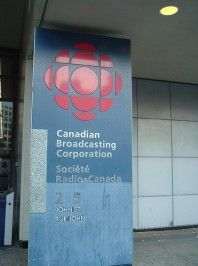 CBC is refuting a report from watchdog group Friends of Canadian Broadcasting that claims decisions about additional cuts to the pubcaster have already been made.
The Friends report cites sources inside the CBC and says that a proposal for new cuts to be presented to the CBC's Board of Directors June 17 and 18 will recommend changes including making Radio Two online-only, reducing morning childrens' programming significantly and not renewing scripted shows including Best Laid Plans and Republic of Doyle. It also says the pubcaster will recommend making cuts to local programming including the cancellation of afternoon Radio One shows in Thunder Bay.
France Belisle, director, communications and public relations, Radio-Canada, tells MiC that decisions about what to cut are not a done deal. Belisle acknowledged that the CBC is looking at every service it delivers and questioning their relevance.
"CBC/Radio-Canada has been saying for weeks that difficult choices have to be made in order to ensure the long-term sustainability of the public broadcaster."
Ian Morrison, spokesperson, Friends of Canadian Broadcasting, says that his organization stakes its reputation on the report.
"All I know is that at this point, the things that we reported today are accurate and [represent CBC's] current game plan as of May 22."
The CBC announced in April that it would be cutting 657 jobs over the course of the next two years to counteract changes including federal cuts and the loss of national NHL rights.